Digital Transformation: NHS and Healthcare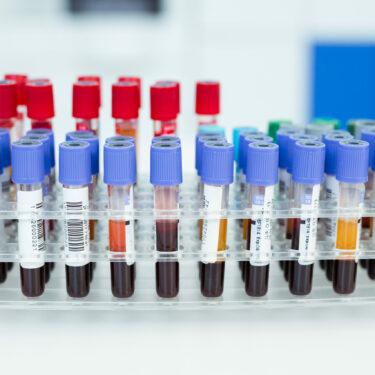 The pressures exerted on the NHS's legacy systems during the pandemic highlighted how important digital transformation will be in the months and years to come.
Not from the UK?
Read about cloud migrations in healthcare in the US and rest of world.
In this blog, we outline why the NHS and the UK's healthcare providers should be implementing cloud-based infrastructures and why now is the best time for the industry to adopt the cloud.
With more than 15 years experience in securely migrating email archives of every scale, Transvault understands what is required when moving legacy systems to the cloud. This is especially true for the NHS and UK healthcare providers. It means moving vast amounts of data (email archiving, patient records and history, and internal data) in a timely, efficient manner without detrimentally impacting patient experience. Partnering with a company that understands the complexity and challenges you face is the first step in efficiently achieving your goal of digital transformation.
What is a digital transformation in healthcare?
A 'digital transformation' or implementing a cloud computing solution essentially involves a data migration to the cloud. For NHS providers and healthcare services, the process involves moving data assets, such as:
Clinical documentation: patient histories, medical records, staff notes, medical history, medication logs and labs
Appointments and attendance history
Collaboration data: Email, email archives, Teams/Slack
Imagery: X-rays, ultrasounds, MRIs, CT and PET scans and scanned identification documents (driver's licence, NHS card, passport, etc)
Financial documentation: for private healthcare providers in the UK, this can include payment information, refunds, balances and invoices
Human resources: Employee records and details, attendance records, payroll, tax and benefits information
Personal data: Patient registration information, demographics, BUPA or other private insurance information, account notes, authorisations and lab/test orders
During a digital transformation initiative, all this data typically stored within legacy systems and in physical data stacks would be moved into a central operating system that has access to the NHS system.
In 2018, NHS Digital announced that it would be looking to use cloud-based technology going forward – well before the pressures of the coronavirus. Taking steps to move the entire NHS system and healthcare providers to a centralised cloud-based infrastructure has risks and benefits that should be carefully considered.
Since the implementation of GDPR guidelines, the public has been further focused on their personal data's confidentiality and security. To ensure those requirements are met, the IT professionals within healthcare who choose to undergo a digital transformation must ensure the security persists from legacy systems through to the cloud. Moving legacy systems and the vast amount of data within the healthcare sector can be challenging, but that shouldn't stop you. Whilst there are risks, there are even further benefits of phasing out old, outdated systems, and Transvault can help by handling all aspects of migrating the email archive.
Cloud computing challenges for the NHS and healthcare providers
Cloud Computing in Healthcare: Pros and Cons
Digital transformation adoption is gaining momentum throughout the NHS and UK healthcare providers, but the number is still well behind global uptake statistics. For many, overcoming 'this is how we've always done it' can be a significant challenge.
So, what challenges does cloud adoption present for the NHS and other healthcare providers in England, Scotland and Wales? Well, just look at the overwhelming amounts of data held by healthcare practitioners. And, with a significant number of legacy systems, the migration to a centralised cloud-based infrastructure could mean outages and impact on patient expectations – usually meaning that this is something for another day. Unfortunately, putting off moving to the cloud only exacerbates the challenge of migrating such a considerable amount of data from legacy systems.
Why put off what can be done today? Let's look at the most commonly discussed challenges of cloud adoption for healthcare providers.
Understanding, adopting and teaching a new User Interface (UI): This may perhaps be the most significant challenge to overcome when moving to a digital environment. Changing employee mindsets around 'this is how we've always done things' will be a challenge. Using a centralised system with easy-to-learn functionality and more efficient operating should make uptake much easier.
Futureproofing with scalability: Migrating to the cloud is a massive undertaking – but it isn't a one-off job. With the constant influx of data and an increased reliance on big data, moving from physical data stack storage to a cloud-based solution will require backups and daily archiving. Ensuring you've chosen a solution that fits your needs now and can grow to provide more storage and additional server capacity is essential to long-term success.
Ensuring ease of use: Moving to a new, digital way of operating will be much more accessible if the centralised UI is easy-to-use, easy to understand and makes jobs easier and less time-consuming. Ensuring these things means that employee adoption will be effortless whilst ensuring records, files and data are updated in real-time without cumbersome legacy processes.
Advanced interoperability: The NHS network is vast, and information, including clinician data, test results, scans and referrals come from a variety of sources, both private and within the NHS. Those sources won't always have the same encryption, quality or format. It's vital that the new cloud-infrastructure can identify, sort and apply incoming data to the correct fields, processes and files to manage patient files and data efficiently.
Full GDPR and privacy compliance and security: Ensuring GDPR compliance and providing patients with peace of mind that their private data is safe is vital. Not meeting those requirements could be costly in more ways than one.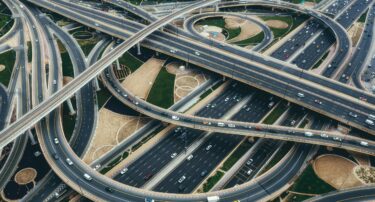 Transvault has pioneered the migration market space and has produced a benchmark whereby all migration companies are measured.
Benefits of Cloud Computing in the Healthcare Sector
NHS staff and UK healthcare professionals may feel that migrating legacy systems is too challenging. Whilst it is complex and challenging, there are also numerous benefits to modernising outdated legacy systems.
Improved cost-efficiency: whilst initially there are costs for modernising and migrating old systems, it is far less than the cost of servicing and maintaining legacy systems over time. Additionally, you won't have the issue of discontinued updates – like with outdated systems.
Increased productivity: introducing cloud computing in healthcare eliminates slow, sluggish processes with an effortless, centralised UI approach. This forward-looking approach to working with patient data and intuitive automation provides a seamless workflow producing faster results whilst requiring less effort.
Enhanced dependability: legacy systems are notorious for outages and prolonged loading times. Whilst employees are accustomed to these systems, once they begin using the new one, which will be faster and requires much less maintenance, they'll prefer using it over the older system. Migrating to a cloud-based infrastructure will reduce these outages and provide the additional security required for GDPR compliance.
Better performance: from the first day, there will be a noticeable difference in the performance of cloud computing versus older legacy systems. This is only the first step in improving performance. This initial adoption of new technology opens the door to additional technology like artificial intelligence (AI), automation and augmented reality (AR).
Better patient and employee experience: opting for new, more efficient cloud computing software enables employees to do their jobs better and gives patients a better experience when dealing with healthcare professionals.
How is the NHS embracing the cloud?
When it announced that it would use cloud computing technology going forward in 2018, it was seen as a positive step by many NHS staff time for NHS staff. Since then, software like Carenotes has been implemented allowing staff to view and share medical records from anywhere in the UK on a desktop or mobile device. This increases response times for patient requests while ensuring patient records are updated in real-time. There is only one version providing consistent patient experience no matter what NHS staff member they're working with.
Additionally, the NHS chose to move to its NHSmail. This secure email service manages the hundreds of emails NHS employees receive each day whilst providing a safe and secure platform for inter-NHS communication.
Why is now the time for healthcare providers to migrate to the cloud?
Transvault understands that deciding to migrate to a cloud-based infrastructure isn't easy. It's a colossal task that requires planning, and securing the right partners to help facilitate your cloud migration is essential to a successful digital transformation. Getting started might be a challenge – but it's the only way you'll begin to reap the rewards of going digital.
The time is now. Why now and not in a week, month or year? Because waiting only makes the challenge more complex. Each day that passes means more data to transfer, store and secure when you decide to transition to a cloud-based infrastructure. Waiting = more issues.
Email Archive Migration: NHS and UK Healthcare
The benefits of healthcare organisations moving to the cloud are numerous. The key to a successful migration is ensuring you've included emails and email archives in your migration process. Gathering email data and archives into a centralised location in the cloud gives NHS staff, and healthcare teams access from anywhere, at any time.
This makes data more accessible for NHS staff, reduces the cost of maintaining existing legacy systems and ensures full compliance and security of email, personal and sensitive data. We recently examined the importance of migrating emails to the cloud in a deep dive.
Why Transvault for healthcare cloud migrations?
With 15 years' experience since launching into the email archiving migration market, Transvault provides the most advanced technology, and expertise businesses can trust to support a successful migration of their email archive data to the cloud.
Transvault's teams offer significant experience in the Healthcare industry, having delivered over 140 successful migrations for healthcare providers, organisations and institutions globally.
Frequently Asked Questions: Healthcare email archive migrations
Transvault offers a wealth of experience for healthcare providers looking to migrate their email data and archives to the cloud. We wanted to provide a few of our most frequently asked questions, and how Transvault and our partners help our customers overcome any challenges they've faced.
How do you ensure secure and compliant data handling, so we can continue to meet regulatory obligations?
With GDPR and data protection compliance at the forefront of migration plans, it's entirely understandable that questions around security and compliance are among those most frequently asked by healthcare industry clients. You want peace of mind that your email data is 100% secure and trust it will be compliant through any migration process. Further questions around this include:
Does the data leave our domain?
Is the process GDPR-compliant?
Is the data encrypted during transit, and how do you ensure end-to-end security and fidelity?
Is a temporary staging area required?
Is there any access to the data during the migration?
As the only email archive migration software solution that migrates data in one step, end-to-end, with no interim formats or temporary storage, Transvault meets the criteria for all strict data protection and GDPR protocols. Data is encrypted on the wire, ensuring that it isn't exposed during migration; and we can perform hash validation between the source and target should a customer wish to have a secondary layer of validation. This hash is additionally secure – meaning even the migration engineer performing the task doesn't have access to any data or even the content of the hash.
Transvault's full, thorough chain-of-custody provides invaluable data integrity through audit reports, checks and remediation services, meeting the strictest email record handling regulations. All measures implemented enable healthcare providers to have the highest confidence that their data is secure throughout the email archive migration process. For additional information on the security and integrity of the process of migrating to the cloud in the healthcare industry please visit our security and compliance FAQs.
We have millions of customers and thousands of staff, how does Transvault handle large volumes of complex data to ensure an accurate, successful migration?
Healthcare organisations have email archives that extend back to the beginning of email and have accumulated incredible amounts of complex archived data. This often makes them less agile and hesitant about migrating their data to a cloud-based infrastructure.
Transvault and our partner's' vast project experience provides peace of mind that we're comfortable and have the expertise around moving such large amounts of data. In fact, since our inception, we've migrated over 30 petabytes of email after extraction. To put that into context – that's more than 400 billion emails! A great example of this is in our case study with Universitair Ziekenhuis (UZ) Brussel. The university was struggling to archive its unfathomable amount of Exchange email content and needed to securely retain healthcare data for up to 30 years with patient confidentiality – so they turned to Transvault to migrate their email data and archiving to the cloud.
It isn't simply the quantity of data but also our experience handling a high-quality, high-trust migration of complex data. Migrator – Transvault's email archive migration software – performs a series of integrity checks, ensuring all emails are viable post-migration. Any items that fail these checks are re-processed multiple times at different times during the day. Those items that permanently fail the checks are included into a full log and are included as part of a securely handled investigation. 'Permanent' failures are exceptionally low – typically 0.001%. When they happen, they can usually be attributed back to pre-existing issues within the legacy source archives and not caused by the migration process.
How does Transvault minimise impact healthcare providers' patients?
Whether a business with thousands of employees or a hospital servicing a large city, healthcare providers are concerned about any disruption that could happen during the migration process. By working collaboratively with our specialist migration partners, we develop and provide a clear, concise migration plan. The plan focuses entirely on you and the desired outcome of your migration efforts. As part of this, we retain the highest integrity of your users' original email by using unique processing capabilities, advanced shortcut handling and status preservation. This process ensures data remains accessible on and off-site post-migration.
Migrate to the Cloud with Transvault
Migrating your complex data to the cloud is a significant project for any business in the healthcare industry. With GDPR laws, regulatory obligations, vast volumes of complex data, sensitive patient records, the need for very little disruption on the business and its patients or customers is crucial. While making the decision to move to the cloud is a monumental task, not doing it puts additional risks and cost on the business that only grows over time.
In this article, we've explored the many benefits and challenges those in the healthcare industry face when moving to the cloud, and why it's important to include your email and archive data in such a project. There are several considerations in email archive migration projects, but with our unique experience and a network of specialist migration partners, Transvault is a vendor you can trust to deliver your successful email archive migration to the cloud.
Contact our team today on +44 (0) 3333 404433 or email us info@transvault.com to discuss your cloud migration.
Find out more about how we support the Healthcare Industry here.
Need help planning your migration?
Relevant resources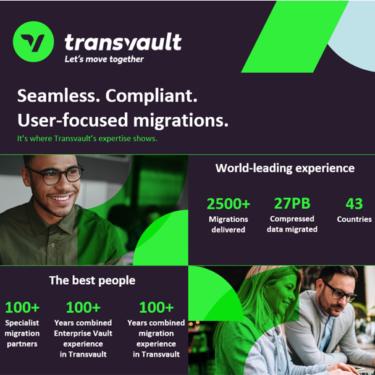 Infographic highlighting why Transvault is the best choice for your email archive migration.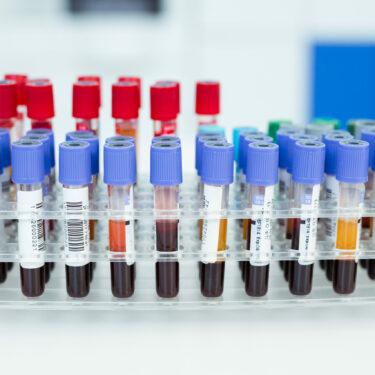 Health & Pharmaceuticals
Medical Center Migrates Critical Data Quickly and Transparently to Enterprise Vault