How to plan a Microsoft Office 365 email migration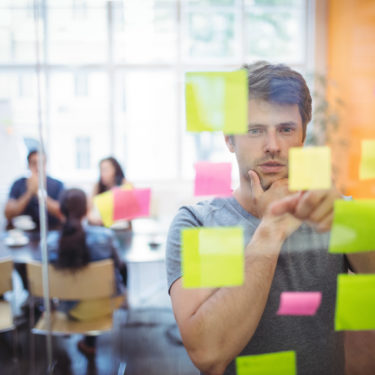 Microsoft Office 365 email migrations are anything but easy. They require a clear Microsoft Office 365 migration plan and a concrete strategy if your migration is going to be deemed a success. Now it's not all doom and gloom because we're here to help make your migration to the cloud simple.
In this article, I will help you understand exactly what is involved in a Microsoft Office 365 email migration and guide you through the various steps and decisions you'll need to make. I'll also help you avoid the common pitfalls associated with your business-critical migration and ensure your migration is 'refreshingly simple'… it's the Transvault trademark, after all.
Why migrate to Office 365?
There are many reasons why businesses migrate their email and archives to Microsoft Office 365. It might be for improved business resilience, better collaboration and communication between colleagues or the ever-growing security capabilities of Microsoft's Cloud. Now that our businesses are driven by new ways of working, Office 365 adoption has become key for business continuity, efficiency, and effectiveness.
Key benefits of moving your email to Office 365
Office 365 license plans are a significant investment for most organizations but the benefits of migrating to Office 365 are numerous:
Removing the need for hefty legacy email and archive infrastructure and costs
Better budgeting for your business due to the ability to control costs post migration
Users have access to all their email in a single location
Finance teams can precisely calculate how much the platform will cost annually as Microsoft 365 is licensed on an individual or per user basis.
Complete flexible working for your employees
One-stop-shop for eDiscovery, business compliance and data security
Users have larger mailbox storage capabilities and online archiving
Access to new features/software and Microsoft upgrades
Find out more about how Microsoft 365 helps overcomes the challenges of remote working.
Planning an Office 365 email Migration
To help you plan your migration, I will start by sharing our experience of the most common types of Office 365 email migrations as outlined by Microsoft, the key benefits for your company and its users, and finally explain how to avoid any of the common pitfalls during your migration to Microsoft's Cloud. Along the way I'll answer some of your questions you may not know to ask.
Office 365 email migration types
An important decision to make is which type of Microsoft Office 365 migration is right for your business. For most IT admins migrating Exchange mailboxes to Office 365 is one of the most tricky and tiresome tasks they're accountable for. Below, is an overview of the most common migration options to help you decide which is best suited for your company.
Hybrid Migration to Office 365
The Office 365 migration hybrid method allows you to integrate your new Office 365 cloud environment with your current on-premises Exchange servers, including your existing directory services. This migration method is one of the more efficient, as it provides a smooth and continuous migration with minimal user downtime. It enables you to manage user accounts in both the on-premises and cloud environments with no end-user impact. I'll talk a little more about the impact of your migration on end-users further on, as I know this is a big concern for most.
Another benefit associated with the hybrid method, and why it's a popular choice amongst Exchange admins, is its flexibility. It grants the freedom and capability to select which mailboxes to move into Office 365 and which ones to leave in the on-premises Exchange environment. That's the joy of hybrid: you can move mailboxes in and out of the cloud as you wish.
Staged Migration Vs Cutover Migration to Office 365
The main difference between a staged migration and a cutover migration is the fact that a cutover is a direct migration of all your resources at once, as opposed to in batches during a staged migration.
Staged migrations still move all the contents of users' mailboxes from on-premises Exchange to Office 365, over the course of a pre-determined time, which could be a few weeks or months. Users who have been moved to Office 365 in say batch one, will still be able to send and receive email from those users still on-premises.
As mentioned earlier, cutover migration is the immediate transfer of all on-premises resources to Office 365 in one batch, over the course of a few days. This includes mailboxes, calendars and distribution groups. This is the recommended migration type by Microsoft themselves for companies with fewer than 150 mailboxes, although they claim migration performance will suffer with any numbers higher than this. Finally, cutover migrations have a maximum migrations capacity of 2,000 mailboxes.
IMAP Migration to Office 365
Whilst the alternative migration types rely entirely on Exchange, Internet Message Access Protocol (IMAP) lets you move users from almost any hosted email system that has the capacity to support IMAP migrations.
IMAP migrations operate by extracting data from the user's mailbox and then migrating the data into Office 365. These migrations are exclusively dedicated to the movement of emails, and this means that other elements such as a user's contacts, calendar items or saved tasks will have to be migrated manually.
For IMAP migration, there are constraints such as the maximum migration of 500,000 items and the biggest email you can migration is 35MB.
Transvault supported email migrations to Office 365
Whether you decide that a Hybrid, Stage or Cutover is the best migration method for you, the good news is, Transvault and our Partners are here to support you. This is because our solutions support both direct and API migrations from the widest array of email archive sources and versions into Microsoft Office 365. Transvault Migrator can also orchestrate the entire email archive migration process to Microsoft Office 365.
How to avoid Office 365 email migration issues
There are potential issues you may run into during a Microsoft Office 365 email migration. Problems like server connections issues, items not being found or even logging on first thing in the morning to be greeted by a dreaded error code. The best piece of advice I can offer you to avoid migration issues is to trust the experts and use an industry proven migration partner to help you with your project.  They're experts at this and have access to enterprise grade migration software along with years of migration experience.
Our certified migration Partners and Services teams will not only ensure you stay well clear of any migration pitfalls or issues, but if you do encounter one, I guarantee they will ensure your migration is quickly back on track.
The best piece of advice I can offer you to avoid migration issues is to trust the experts and use an industry proven migration partner to help you with your project.
Why an email archive migration needs to be included in your Microsoft Office 365 migration plan
Email archives get overlooked all too often during the initial migration plan. If you have an email archive (such as Veritas Enterprise Vault, EMC SourceOne, or Quest Archive Manager), it's vitally important that you include this in your planned move to Office 365. Here are some of the reasons why:
Remove the costs of maintaining a separate archiving solution, both in terms of license costs and keeping your staff trained up on the archive.
All your email data will be in one place providing access anywhere for your team.
eDiscovery can be performed quickly and easily in Microsoft 365 across all workloads.
Improved business resilience and continuity through working in the Cloud.
We've taken a deeper dive into why it's important that you migrate your email archive as part of your Office 365 migration project in a previous blog.
Office 365 email migration plan
So, you know the migration types, the associated benefits, and the common pitfalls to avoid when migrating your email to Office 365, but now to the important stuff. It's time to decipher the best migration plan to get your organization to Microsoft's Cloud.
Precise planning of a Microsoft Office 365 migration is critical to the overall outcome and success. This is where working with an experienced IT vendor, such as Transvault and our network of specialist Partners, really shows its benefits. This is because, we have answers to the questions you didn't even know you had to ask! For example:
Understanding the limitations of the Microsoft subscription models – Critical when planning primary mailbox moves with third party archives.
What happens when you enable an online archive with an on-premises mailbox – What prompts and policies you can expect.
The difference between shortcut and non-shortcut items – this covers email, contacts, calendars, tasks, and journals.
That's just to name a few, but this is why it's critical to involve your IT partner early in the planning stage.
What do you need to migrate to Microsoft 365?
Early in the planning stage, you need to consider all the data that you need to migrate to Microsoft Office 365. This could also give you a rough outline of timeframes, mainly because the length of your migration is often influenced by what you need to migrate and the size of those items.
Items on your migration checklist could include:
Emails including inboxes & folders
Email and file archives
Contacts
Calendars
Tasks
Notes
Journals
Desktop and server PST files
Deciding what items to move is a good first step. However, this opens the door to a whole raft of other decisions that need addressing, especially when it comes to email given the current legal requirements companies must abide by.
Migration filters
With this is mind, the first decision is the one around migration filters. Are you going to filter by date? Essentially 'drawing a line in the sand' by migrating everything up to a certain point in time and leave the rest to 'age-off'. What about filtering by users? If you're just moving active users to Office 365, what's the plan for the data involving your inactive users? Could there be legal drivers for the inactive users?
Journals & PSTs
Other items to consider and I'm looking beyond the main concept of email for a second. Have you thought about what to do with your journal/compliance data? Or even those troublesome PST files,  do you know how many you've got to move, if any? I'm not trying to overwhelm you here, but these are all items that tend to be overlooked during the initial Office 365 migration plan but making decisions around these items as early as possible is only going to improve your migration outcome.
How to set up for an Office 365 email Migration
So, your Office 365 migration plan is coming together, and you now know exactly what you need to move. The next point to consider is how to best prepare for your migration from an organizational point of view.
There are the logistical aspects that need ironing out with your IT Partner. For example, is your data all stored in one place? Is the migration taking place across multiple geographical locations? If yes, how much data is in these respective environments? How is the engineer going to access your environment? VPN or virtual desktop and is there now a greater security impact or concern that needs addressing now that the data is being accessed from multiple locations.
Other factors that will help you prepare for your Office 365 migration is the current state of your source environment. Is it in good health? I'll go into detail a little later about how the health of your source environment has a direct impact on the overall speed and performance of your migration to Office 365. However, ensuring your source environment is in the best possible state pre-migration, removes any potential complications that are caused by environmental factors to come to light during the migration process.
And finally, timelines. Does the partner believe the migration plan is feasible? If not, what alterations can they suggest to maximize the migration performance and the requirements you've set out or that have been set out for you are achievable.
Office 365 email migration steps:
Develop Office 365 migration plan

Choose your migration method

Determine all the data you need to migrate

Engage with a migration Partner

Prepare for migration environmental requirements

Conduct source environment migration health check

Communicate to end users to manage post migration expectations

Perform pilot migration

Action production migration

Post migration analysis and reporting
When should I migrate to Microsoft 365?
A question I often get asked is, "when is the best time to migrate to Office 365?". In the current climate, most people would answer this by saying "right now" and "there's never been a better time to migrate to the cloud". However, there are some key factors that could help you decide when's the best time to migrate your organization to Office 365.
Renewal Date
One is around the renewal date of your current platforms. If you've just paid for another years' worth of support and maintenance for your current archiving platform, there's no reason not to start planning your migration to Office 365 but consider riding out your contract. Where this logic doesn't work is if your current platform has been deemed end-of-life, now you're up against the clock. If that clock is ticking, you could see this as a positive as it dictates what timelines you've got to work with.
How long does it take to migrate to Microsoft 365?
The magic question, and normally the first thing I get asked as a project is being planned, and I fully understand why. As part of your migration plan, of course you're going to be considering timeframes. No doubt your corporate team will breathing down your neck asking, "how long is this going to take?". Microsoft Office 365 is a huge investment for most companies, so getting to the cloud quickly will ensure the return on investment is realized at a much faster rate.
I could just sit here and tell you that Transvault software can achieve migration speeds to Microsoft Office 365 of up to 6.7TBs a day, and I wouldn't be lying to you. If you don't believe me you can read about our migration speeds in our case study for Shire Pharmaceutical. You shouldn't however be basing your entire Office 365 migration performance purely on migration speed. If your vendor uses speed as their main selling point, you should be concerned.
Email migrations are not a simple copy and move operation. At Transvault we like to coin the phrase "Intelligent Migrations" when referring to the migration of email. This is because our migration software validates every single message and item as it moves from your on-premises infrastructure to Microsoft Office 365. This ensures that the migrated data is usable further ensuring no end user impacts.
Office 365 migration performance
As I've just mentioned, migrations are complex and there are several overriding factors that can affect the overall speed of your migration to Office 365. Some have a greater impact on performance than others. Some common factors that can affect the speed of your migration include:
Processing Power
Physical infrastructure
Network capability
Source health
Source Health & Microsoft 365 Migrations
Source health could be considered the single major factor that can impact the speed and performance of your email archive migration to Office 365. Time and again I have seen complications in migrations caused by environmental factors. For example, the performance of the existing source archive server(s), underlying storage system, current user activity or network capacity may be sub-optimal to achieve the desired archive migration throughput.
During the fifteen years we've been driving archive migrations, Transvault has developed a number of features in our solutions specifically designed to optimize performance of a migration:
Direct data extraction with fallback to platform APIs where necessary – much faster than API based competitors and more flexible to support nearline or offline storage
Market leading performance from Enterprise Vault to Office 365, using Transvault CloudStream technology. Proven at a consistent throughput of 7TB per day, with advanced management to address Office 365 throttling
Advanced scheduling and bandwidth optimization to meet customer requirements while maximizing throughput all day, every day
Simple handling of active and inactive users, and the ability to handle simultaneously processing of both active and inactive users during the migration
A rich set of migration filters to ensure only the required data is migrated and stored appropriately
Sophisticated error handling and re-processing to ensure that migration rates are not slowed by encountering data inconsistencies or corruptions.
What impact does a Microsoft 365 email migration have on end users?
You've been tasked with moving 2,000 users to Office 365 and you're now having nightmares about waking up to 2,000 emails from your colleagues asking, "my calendar isn't syncing", "I've lost all my contacts" and "where are all my emails?" Now, as far as I'm aware, there's no guide to Office 365 migrations out there especially tailored towards an end-user perspective.
However, and I'm going to stick my neck out a bit here and say that if you've planned correctly and your Partner is doing their job properly, your migration to Microsoft Office 365 will result in zero impact being felt by your end-users. If you've not planned your migration correctly, some potential end-user impacts you may come across post Office 365 migration are:
Email structured incorrectly in an inbox
User has missing or corrupted items
User receiving historical notification i.e. meeting reminders or read receipts
Users missed in the migration effort
Email archive shortcuts of desktop client extensions left behind for users
If you've planned correctly and your Partner is doing their job properly, your migration to Microsoft Office 365 will result in zero impact being felt by your end-users.
Office 365 email migration service and software – why they matter
This brings the plan full circle, as I started the migration plan section talking about the benefits associated with working with an IT Partner and how you can leverage their expertise during your Office 365 migration project. However, I started this entire blog stating that Office 365 migrations are not easy, so why would you treat your migration as an experiment? By working with an expert migration IT Partner, your project is not experimental but instead built on the experiences of multiple prior successes.
I can only speak for Transvault and our network of specialist migration Partners, but we pride ourselves on delivering the highest quality customer service to ensure you get the best outcome. Our world class migration solutions ensure you get the migration results you want, first time, with maximum ROI when it comes to your new Microsoft Office 365 environment.
Why choose Transvault for your Microsoft Office 365 email Migration
There we have it; I hope this has been a useful article in helping you understand what is involved in a Microsoft Office 365 email migration and the steps and decisions you'll need to consider. Transvault and our network of specialist migration partners are here to help, here are some of the reasons you can trust in Transvault.
Reasons to trust Transvault and our Partners with your migration project:
Integrated workflow-driven mailbox and archive migrations
Microsoft certified Partners and engineers
Industry-leading, outcome-focused support and customer service to ensure successful migrations
If you have a Microsoft Office 365 email migration project that you're interested in discussing with us, please get in touch.
Start your migration to Microsoft 365