Migrating to the Cloud: Healthcare Industry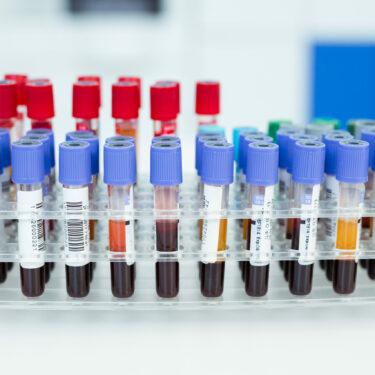 Over the last decade, the world began its digital transformation. Moving towards a more digital way of operating, from tax and manufacturing industries to the healthcare sector, is no longer relegated to the distant future. Going digital has been ushered along by pressures created by the COVID-19 pandemic in the healthcare industry.
From the UK?
Find out more about NHS cloud migrations and UK health service email archive migrations.
This blog examines the healthcare sector's increasing need to embrace a move to a cloud-based infrastructure and explains why the best time to embark on a digital transformation is now.
With more than 15 years' experience, Transvault understands what is required when moving to the cloud. This is especially true for the healthcare industry. This can mean moving legacy data archives (email archiving, patient records and history, physical data stacks and internal data) in a timely, efficient manner – without impacting patient experience. We understand the challenges you'll need to overcome to achieve your company's digital transformation.
What is Cloud Computing in Healthcare?
To modernize information systems in the healthcare industry, healthcare providers will need to participate in digital data migration. This process involves moving data assets such as:
Clinical documents: Vital charts, lab orders and results, medication logs, medical history
Appointments and attendance history
Collaboration data: Email, email archives, Teams/Slack
Imagery: X-rays, ultrasounds, CT scans, PET scans and scanned documents (driver's licence, insurance card and other identification)
Financial documents: Billing, insurance itemization, payments, refunds and balances
HR: Employee records and details, attendance records, payroll and benefits and email archives
Personal Data: Patient registration and demographics, insurance coverage information, account notes and authorizations
These legacy systems would be moved into a central hospital operating system during a healthcare provider's digital transformation. Putting all the data into one easy-to-access and manage place ensures seamless day-to-day operations whilst providing enhanced security over older legacy systems.
The public has a keen focus on the confidentiality and security of their personal data. Medical providers need to futureproof their data processing solutions with a highly secure, HIPAA compliant cloud storage solution. Moving legacy systems and the vast amount of data contained in them can be challenging and complex – but it's worth it, and there are several benefits to overhauling these old, outdated systems.
Cloud Computing Challenges for the Healthcare Industry
Whilst digital transformations in healthcare are picking up steam, the adoption of cloud-based infrastructures are still well behind other industries. For many healthcare providers, just getting started can seem like a challenge.
With overwhelming amounts of sensitive data and innumerable legacy systems, a migration to a cloud-based infrastructure that could negatively impact patient experience is often looked at as a task for another day. Unfortunately, putting off data migration only causes data to continue to pile up and makes it even more challenging than it is at this very moment. Getting started presents several challenges for healthcare providers, including:
Acclimatizing to the new User Interface (UI): Possibly the biggest challenge to overcome is changing the mindset around the discontinued use of legacy systems. It will take time for teams to become accustomed to using the new system in place of 'how it's always been done'. One centralized UI will make training and uptake of this much easier.
Achieving scalability: Migrating to the cloud isn't a one-time occurrence. Ensuring the new data storage and processing solution suits the healthcare provider's needs at the time but also as it grows and requires more storage and traffic capabilities is vital. Additionally, with the constant influx of data, moving away from legacy systems for data storage to a cloud-based data solution will require consistent backups and daily archiving.
Ease of use: Employees who've been using the legacy systems for quite some time will undoubtedly be in the camp of 'it's always been done this way'. Moving to a new, cloud-based operation and having those employees adopt it quickly will be paramount to its success. To ensure this, it's vital that updating patient information and data in real-time isn't cumbersome and can be done swiftly and easily.
Advanced interoperability: Healthcare data from clinician notes to PET scans and blood test results come in from various sources. Those sources will not all have the same format, encryption or quality. Ensuring the replacement centralized digital healthcare operating system can sort this data and apply it to the correct fields is essential for properly managed electronic health records (EHR).
Fully compliant, secure data solutions: In the age of HIPAA laws, CCPA and the California Consumer Privacy Act (CCPA), ensuring the security of sensitive information is crucial to healthcare providers' compliance. Not meeting those regulation requirements could be costly.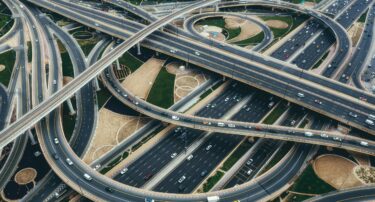 Transvault has pioneered the migration market space and has produced a benchmark whereby all migration companies are measured.
Cloud Migration Benefits for the Healthcare Industry
Whilst healthcare professionals may find the migration of legacy systems to the cloud challenging; there are many benefits to be had by modernizing systems.
Increased cost-efficiency: there are two sides to this coin. While there is an initial cost of setting up a full data migration, it is incomparable to the cost of servicing and maintaining legacy systems over time. Couple that with old software that no longer receives updates and the cost of outages from aging systems and the cost of not migrating to the cloud becomes steep indeed.
Enhanced productivity: by moving away from clunky legacy systems to a more streamlined cloud-based infrastructure, employees are encouraged to intuitively work with data in advanced automated situations. This future-looking way of working provides an effortless workflow for healthcare providers producing quicker results and requiring much less effort.
Unrivalled dependability: while legacy systems have been the way things have been done for decades, they're also prone to outages, reduced updates from suppliers and require increased maintenance over time. Migrating to a digital solution will reduce outages whilst providing additional security protocols to ensure HIPAA and data security compliance.
Better current and future performance: initially, performance will be much quicker and more efficient, but it's more than that. Implementing new technology into the healthcare sector will foster the adoption of further technologies in the future, including artificial intelligence, automation and virtual or augmented realities.
Exceptional experience: whether speaking of employees or patients, implementing new faster and more efficient technology grants a better overall experience for all involved. For employees, jobs will be quicker and more efficient, reducing stress and providing more time to concentrate on what's important – patients. For patients, removing legacy systems means their needs are met quicker, making everyone happier.
Is cloud computing HIPAA compliant?
Improving customer experience and overall efficiency is important – but not if the new technology can't meet HIPAA regulatory requirements. It's essential for healthcare providers to understand that cloud-based infrastructures are not considered HIPAA compliant unless their security controls and data monitoring systems are properly configured.
To ensure your legacy systems are moved to a HIPAA-compliant cloud-based infrastructure, it's vital to ensure regular data security risk assessments are performed and that robust cybersecurity protocols, procedures and policies are in place and adhered to.
Why Now is the Time for the Healthcare Industry to Migrate to the Cloud
The decision to move legacy healthcare systems to the cloud isn't an easy one. It's a mammoth task that requires careful consideration, and providers must find the right partners to achieve their digital transformation – but getting started is the only way to start seeing the numerous benefits cloud adoption has to offer.
Putting this task off for another day, week, month or year only exacerbates the challenges and the amount of data that must be transferred, stored and secured when you do finally take the step to modernize systems. Why wait? The time is now!
Email Archive Migration: Healthcare Cloud Migration Project
There are numerous benefits to migrating healthcare data to the cloud, but in order for it to be successful, healthcare providers need to ensure they've included emails and email archives into the migration solution. Collating email data into a centralized Cloud-based location gives healthcare teams instantaneous access from anywhere, at any time.
Not only is it more accessible for employees, but it reduces the cost of maintaining current legacy systems and more importantly ensure full compliance and security of your email data. We've highlighted the importance of moving your email archive to the cloud before, read our blog for a deeper dive into this.
With over a decade of experience since founding the email archiving migration market, Transvault provides the most advanced technology and expertise businesses can trust to support a successful migration to the cloud.
Transvault's teams have significant experience in the Healthcare Sector, having delivered over 140 successful email archive migrations for healthcare providers, organizations and institutions globally.
Common questions when migrating email archives for Healthcare organizations
Given our wealth of experience, we wanted to share some of the most common questions we've received from healthcare providers when migrating their email archives. And, more importantly, how the Transvault team, partners and software helped them overcome those challenges.
How do you ensure secure and compliant data handling, so we can continue to meet regulatory obligations?
With HIPAA laws, GDPR and data protection at the forefront of many business plans, it's understandable that this is one of the most often asked questions by healthcare organisations globally. You want peace of mind that your email data is 100% secure and trusts it will be compliant through any migration process. Further questions include:
Does the data leave our domain?
Is the process HIPAA-compliant?
Is the data encrypted during transit and how do you ensure end-to-end security and fidelity?
Is a temporary staging area required?
Is there any access to the data during the migration?
As the only email archive migration software solution that migrates data in one step, end-to-end with no interim formats or temporary storage, Transvault meets the criteria for all strict data protection and HIPAA law protocols. Data is encrypted on the wire, ensuring that it isn't exposed during migration; and we can perform hash validation between the source and target should a customer wish to have a secondary layer of validation. This hash is additionally secure – meaning even the migration engineer performing the task doesn't have access to any data or even the content of the hash.
Transvault's full, thorough chain-of-custody provides invaluable data integrity through audit reports, checks and remediation services, meeting the strictest most strict email record handling regulations. All measures implemented enable healthcare providers to have the highest confidence that their data is secure throughout the email archive migration process. For additional information on the security and integrity of the process of migrating to the cloud in the healthcare industry please visit our security and compliance FAQs.
We have millions of customers and thousands of staff, how does Transvault handle large volumes of complex data to ensure an accurate, successful migration?
Healthcare organisations have email archives that extend back to when email began and have accumulated incredible amounts of complex archived data. This often makes them less agile and hesitant about migrating their data to a cloud-based infrastructure.
Transvault and our service partner's' vast project experience provides peace of mind that we're comfortable and have the expertise around moving such large amounts of data. In fact, since our inception, we've migrated over 30 petabytes of email after extraction. To put that into context – that's more than 400 billion emails! Our recent project for Baylor explains how Transvault ensured they stayed both HIPAA and FERPA compliant as it migrated all its data to the Microsoft Cloud.
It isn't simply the quantity of data but also our experience handling a high-quality, high-trust migration of complex data. Transvault's email archive migration software – Migrator – performs a series of integrity checks, ensuring all emails are viable post-migration. Any items that fail these checks are re-processed multiple times at different times during the day. Those items that permanently fail the checks are included in a full log and are included as part of a securely handled investigation. 'Permanent' failures are exceptionally low – typically 0.001%. When they happen, they can usually be attributed back to pre-existing issues within the legacy source archives and not caused by the migration process.
How does Transvault minimise impact healthcare providers' patients?
Whether a business with thousands of employees or a hospital servicing a large city, healthcare providers are concerned about any disruption that could happen during the migration process. By working collaboratively with our specialist migration partners, we develop and provide a clear, concise migration plan. The plan focuses entirely on you and the desired outcome of your migration efforts. As part of this, we retain the highest integrity of your users' original email by using unique processing capabilities, advanced shortcut handling and status preservation. This process ensures data remains accessible on and off-site post-migration.
Migrate to the Cloud with Transvault
Migrating your complex data to the cloud is a significant project for any business in the healthcare industry. With HIPAA laws, regulatory obligations, vast volumes of complex data, electronic medical records (EMRs) and electronic health records (EHRs), the need for very little disruption on the business and its patients or customers is crucial. While making the decision to fully adopt the cloud is a monumental task, not doing it puts additional risks and cost on the business that only grow over time.
In this article, we've explored the many benefits and challenges those in the healthcare industry face when moving to the cloud, and why it's important to include your email and archive data in such a project. There are several considerations in migration projects, but with our unique experience and a network of specialist migration partners, Transvault is a vendor you can trust to deliver your successful digital migration to the cloud.
Contact our team today on 646 808 0407 or email us info@transvault.com to discuss your cloud migration.
Find out more about how we support the Healthcare Industry here.
Need help planning your migration?
Relevant resources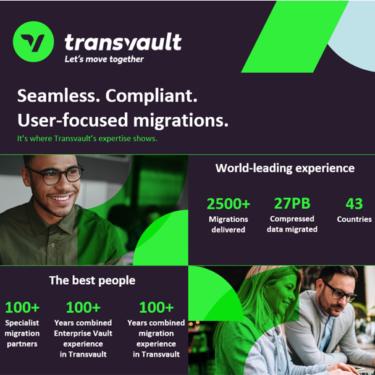 Infographic highlighting why Transvault is the best choice for your email archive migration.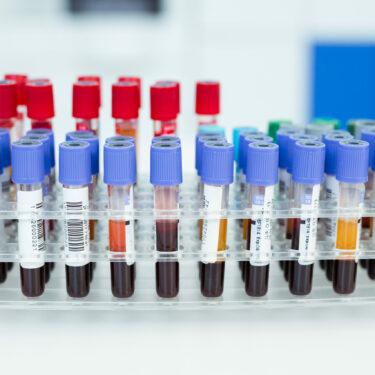 Health & Pharmaceuticals
Medical Center Migrates Critical Data Quickly and Transparently to Enterprise Vault