Transvault Successfully Achieves Cyber Essentials Certificate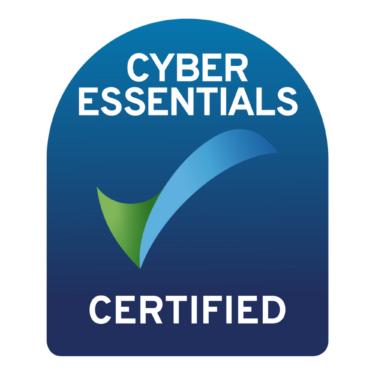 Transvault celebrates securing the Cyber Essentials Certificate, reinforcing its dedication to digital safety.
In a significant further enhancement of its cybersecurity capability, Transvault, a leading name in data migration and email archive migration solutions, has proudly announced its successful achievement of the coveted Cyber Essentials Certificate, an initiative from the NCSC* to provide measurable and trusted assessment of an organisation's cybersecurity profile. This comes as a result of Transvault's dedicated approach to the security of its software and infrastructure along with the consistent focus on the security awareness of its team.
The Cyber Essentials Certificate is a highly regarded cybersecurity accreditation, designed to ensure that organisations adhere to fundamental cybersecurity practices, effectively mitigating a range of common cyber threats. Achieving this certificate serves as a testament to Transvault's unwavering commitment to the security and protection of its customers' data.
To obtain the Cyber Essentials Certificate, Transvault underwent a rigorous assessment process conducted by cybersecurity experts from URM (a National Cyber Security Centre Certification Body). This evaluation encompassed various aspects of the company's cybersecurity practices, including network security, data protection, access control, and the management of security vulnerabilities. Transvault's successful completion of this assessment demonstrates its proactive stance in safeguarding against cyber threats and potential breaches.
Darwin Lee, CEO of Transvault, expressed his delight at the achievement, stating, "We are thrilled to announce our successful attainment of the Cyber Essentials Certificate. At a time when cybersecurity threats are increasing, this accomplishment reaffirms our long standing dedication to providing secure and reliable data migration solutions to our clients. We understand the critical importance of safeguarding sensitive information, and this certificate demonstrates our commitment to achieving the highest standards of cybersecurity."
*About the National Cyber Security Centre (NCSC): The National Cyber Security Centre (NCSC) is the UK's authority on cybersecurity. It provides expert guidance and support to both public and private sector organisations to help them strengthen their cybersecurity posture and protect against a wide range of cyber threats. The Cyber Essentials Certificate is one of the initiatives undertaken by the NCSC to promote cybersecurity best practices across the UK.