Financial Services and Cloud adoption: why the time needs to be now!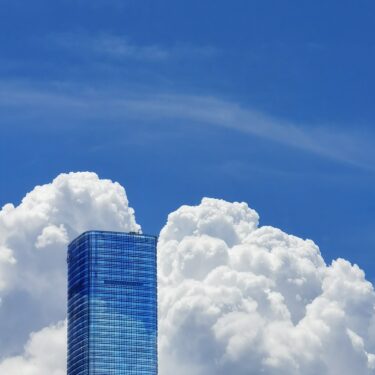 As society continues to adopt the latest Cloud technologies, it's time for Financial Services businesses to follow suit. In this blog, we'll explore why now is the time for Financial Services to move away from their traditional reliance on legacy systems and embrace the Cloud.
Transvault understand the challenges you need to overcome and we're here to help. We also know how important it is to include your email archive as part of any migration to Cloud platforms such as Microsoft 365. Together we can make the move simple – find out how.
Cloud adoption challenges for the Financial Services sector
Although more and more banks are moving to the Cloud, cloud adoption in Financial Services is still behind the curve. We know from experience that many Financial Services businesses face significant challenges with Cloud adoption. It's important therefore to acknowledge these so we can address them and allay any fears. The benefits of the Cloud are well-known, but that doesn't mean the reservations and hurdles faced simply disappear.
Many in the Financial Services sector, such as retail banks, have been hesitant about moving more of their business to the Cloud. A recent research study by EY highlighted three main areas of concern:
Perception around data security risk – EY found that 87% of those surveyed, viewed data security and the potential reputational damage if something went wrong, as the biggest risk of Cloud adoption.
Compliance concerns – 67% cited that being fully compliant and adhering to all regulatory rules was another key concern.
Risk of third-party vendors – 60% viewed third-party Cloud providers as an obstacle to greater Cloud adoption, with the banks needing to ensure they conduct their own due diligence before being comfortable with a vendor.
Internal challenges of Cloud migration
In addition to these factors there are the internal challenges of Cloud migration. How ready is your business to adopt Cloud technologies? Does your business have the internal skills and capability to manage such a migration and adoption programme? How do you manage the vast quantities of complex data that needs to be migrated to the Cloud? These are just some of the questions that need to be considered before making the move to the Cloud.
Why Financial Services businesses need to migrate to the Cloud
Despite these challenges, there are many reasons why migrating to the Cloud should be high on the agenda for Financial Services businesses. Here at Transvault, we've worked with the Financial Services industry over the past 15 years and successfully delivered over 500 projects for the sector.
Cloud adoption is achievable, simple even, with the right partner, and the benefits are numerous. Our unmatched experience working with the industry, ensures we fully understand the security and regulatory challenges businesses face when migrating their email archives, and most importantly, we understand how to overcome them.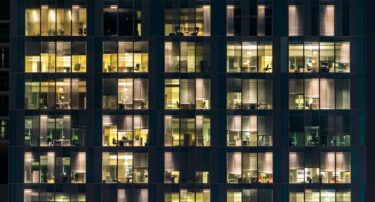 We considered doing the migration ourselves, but that would have been a daunting task. We needed to make sure it would be done accurately and efficiently.
One of the key reasons for moving to the Cloud is the potential issues with legacy infrastructure. Financial Services businesses have traditionally been very reliant on legacy systems. In a recent study almost half (46%) of respondents saw legacy technology as the biggest barrier to growth. These systems bring many issues into play:
They're expensive and cumbersome to maintain, both in terms of the technology itself and the skills needed in the business to manage them.
Many of these legacy systems are difficult to scale and cause inefficiencies in the business, directly impacting growth.
They also make it difficult to quickly bring new innovations to market, putting a business on the back foot against its competitors.
Benefits of Cloud for Financial Services
The other reasons to migrate to the Cloud relate to the many benefits such technologies bring to a business. EY's study identified that 80% of respondents acknowledged that Cloud migration would lead to increased speed to market and 69% would see significant cost optimisation as a benefit.
Here are some of the key benefits we hear from our clients of migrating to the Cloud:
Increased speed to market and agility – Cloud technologies give the ability to quickly test new products and features, enter new markets and drive change within a business.
Improved ability to manage and reduce costs across the business – rather than investing capital expenditure in physical hardware to support legacy systems, businesses can move to a subscription-based cost model that can be managed to meet the business needs.
Improved ability to innovate – Cloud technologies give businesses the ability to innovate at speed and scale in response to customer demands.
Scalability and efficiency– adopting Cloud technologies enables businesses to scale and contract on demand, giving far greater flexibility and efficiency in responding to customer and business needs.
Improved business resilience – with no downtime for upgrades or if a server goes down, migrating to the Cloud gives far greater business resilience.
Improved security – Despite some people's concern, Cloud security is often significantly better that on-premises servers. It's always evolving, constantly adapting to new threats in a way that on-prem can't compete with.
Migrating to the Cloud is a monumental project for those in the Financial Services sector. It needs careful consideration and the right partners, but it has to be put in motion now if these benefits are to be realised. Choosing to continually delay a migration creates the risk of stagnating as a business and potentially losing customers as a result. As the world emerges from the global pandemic, organisations need to ensure they are resilient to any future shocks and set themselves up to innovate and stay ahead of their competition.
Email Archive Migrations as part of Cloud migration projects
As highlighted, there are many benefits to migrating to the Cloud, but for your migration to be truly successful, you need to ensure you include your email and archive in your migration. Having all your email data in one place, in the Cloud, provides 'access anywhere' capability to your whole business. It reduces the cost of maintaining legacy archive systems, and most importantly improves the compliance and security of your email data (see our recent blog on Why moving your email archive to the cloud is important.
Common questions when migrating email archives for Financial Services businesses
Given this experience, we thought it would be useful to share some of the common questions we receive from Financial Services businesses when migrating email archives, and how our Team, Partners and Software help to overcome them.
How do you ensure secure and compliant data handling, so we can continue to meet our regulatory obligations?

Understandably, this is the most common requests we receive from Financial Services organisations, no matter where they are in the world. They want to be 100% sure their email data is fully secure and remains compliant through any migration process, seeking clarity on questions such as:

Does any data leave our domain?
Is the data encrypted during transit / how do you ensure end-to-end data fidelity?
Is a temporary staging area required?
Does anyone performing the migration have access to the data?

Our email archive migration software is the only solution that migrates data in one step, end-to-end, with no interim formats or temporary storage. We encrypt data on-the-wire to ensure that it cannot be exposed during the migration. Transvault can perform hash validation between the source and target message if a customer wishes to have that additional layer of validation; and we can prevent the migration engineer from seeing any content.

Our full and demonstrable chain-of-custody provides data integrity checks, audit reports and remediation services that meets the most stringent regulation relating to email records handling. All these measures enable you to have the highest confidence that your data has been secure throughout the email archive migration process. For more information on how we handle security and compliance please see our Security & Compliance FAQs.

We have millions of customers and thousands of staff, what's your experience in handling large volumes of complex data and ensuring an accurate migration?

Typical Financial Services organisations have email archives that have been in place for many years and have accumulated large volumes of complex archived data. This often makes them hesitant about wanting to migrate this data to a new platform.

Transvault and our service Partner's vast project experience means we've moved significant amounts of data. In fact, we've migrated over 50 petabytes of email after extraction, that's more than 400 billion emails. One of our largest projects has been to move over one petabyte of data from Enterprise Vault to Microsoft 365 for a multinational investment bank.

However, it's not just about the quantity of data we've had experience of moving, delivering a high-quality migration with this complex data is also key. Our email archive migration software carries out a series of integrity checks to ensure your email records will be viable post-migration. Any items that fail to migrate are automatically re-processed a specified number of times and/or at a different time of day. In the event of a permanent failure, a full log of the item(s) in question is produced and handled to our security standards to enable investigation. 'Permanent' failures tend to be low – typically 0.001% of the overall email quantity. They are usually attributable to pre-existing problems in the source archive such as data corruption (i.e. not caused by the migration process). As such, it is likely that these items would not have been picked up by any audit or eDiscovery exercise. See our Standard Bank case study as an example of the accuracy of our software.

With large quantities of data, how does the software handle both active & inactive users (e.g. leavers)?

With the large quantities of data and regulatory requirements to meet, it's often the case businesses want to treat different data sets in different ways. How to handle active users versus inactive users such as those who have left the business is a common challenge.

Transvault's flexible solution enables businesses to apply migration filters to their data. This might be a date filter, essentially 'drawing a line in the sand' by migrating everything up to a certain point and leaving the rest to 'age-off'. Or it could be filtering by user so that you only migrate active users. Carefully planning your migration and making decisions on the data you move is something Transvault and our specialist Partners can help you with to ensure a successful migration outcome.

What are the timeframes involved in the migration?

This is a very common question we get asked, particularly at the start of a migration. Migrating to platforms such as Microsoft 365 is a huge investment for most companies and so getting to the Cloud quickly will ensure the return on investment is achieved at a faster rate.

From a purely speed perspective, our expert algorithms and intelligent throttling guarantee unbeatable ingestion speeds with minimal impact on your network. Extractions from virtually any archive source with the most efficient ingestion into Microsoft's Cloud to reach migration speeds in excess of 6.5TBs a day – Read more on email archive migration speeds.

However, migration performance should not be judged solely on speed. Email migrations are not a simple copy and move operation. Early in the planning stage, you need to consider all the data that you actually need to migrate. Timeframes for migration will be influenced by what you need to migrate and the size of those items.

By ensuring the data is in the best state prior to the move will ensure the best performance of your migration (See Transvault's Migration Health Check for more information). We coined the phrase "Intelligent Migrations" when referring to the migration of email. This is because our migration software validates every single message and item as it moves from your on-premises infrastructure to Microsoft Office 365. This ensures that the migrated data is usable further ensuring no end user impacts and a more efficient migration.

How do you handle Journal migration?

If your business uses email journaling to respond to legal, regulatory or compliance requirements, an email archive migration often means making decisions about where to maintain your journal going forwards.

Transvault's Compliance Time Machine (CTM) feature of Transvault Migrator, offers a unique service that is a zero-risk solution for migrating a journal archive in such a way that email compliance records are:

Complete and fully available for eDiscovery, inclusive of any BCC'd recipients, distribution list members, messages sent 'on behalf of', etc.
Conformant to Microsoft's compliance and data models, and mailbox licensing policy.
Accurately arranged into individual custodian mailboxes to ensure all the relevant mailboxes are included by legal staff as part of any future eDiscovery exercise.
Securely and reliably transferred, with full, demonstrable chain-of-custody and integrity

How do you minimise the impact on our users?

With a large number of employees, Financial Services businesses are rightly concerned about bringing any sort of disruption to the business or their users from a migration. By working in collaboration with our specialist Migration Partners, we develop a clear and concise migration plan that focuses entirely on you and your desired post-migration outcome for your organisation. As part of this plan, we retain the highest fidelity of your users' original email. We achieve this by using our unique processing capabilities, advanced shortcut handling and status preservation to ensure your user's data remain seamlessly accessible post-migration.

How do you ensure migrated data is suitable for future eDiscovery requirements?

Transvault includes comprehensive auditing that tracks the migration of each individual item. In the event of a future eDiscovery requirement, the audit enables you to prove that you have not lost items during the move and that chain-of-custody has been maintained. Reporting is also available to highlight how much data has been moved for each 'mailbox' in the archive.
Migrate to the Cloud with Transvault
Migrating to the Cloud is a major move for many businesses. With the regulatory obligations, large volumes of complex data and the need for minimal impact on the business and its customers, Financial Services organisations can be forgiven for being hesitant about such a digital transformation. However, not making that move puts risks on your business in the current economic climate.
In this article we've explored the many benefits of the Cloud, and why it's important to include your email and archive data in such a move. There are many considerations in migrating email archives, but with our unique experience and network of specialist migration Partners, Transvault is a vendor you can trust to deliver a successful move to the Cloud.
Find out more about how we support the Financial Services Sector here.
Ready to move to the Cloud?
Relevant resources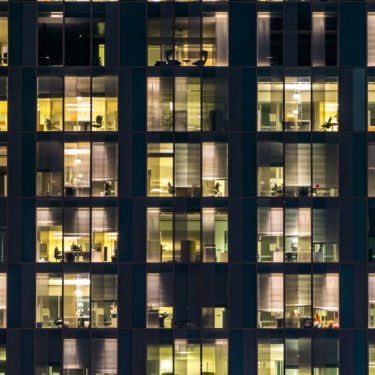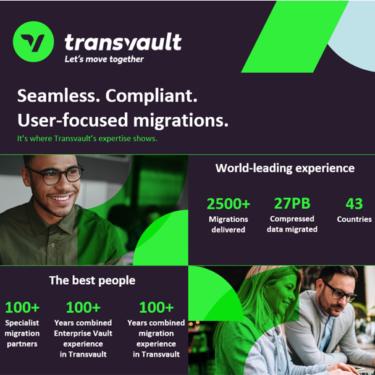 Infographic highlighting why Transvault is the best choice for your email archive migration.