Why Moving Email Archives To The Cloud Is Important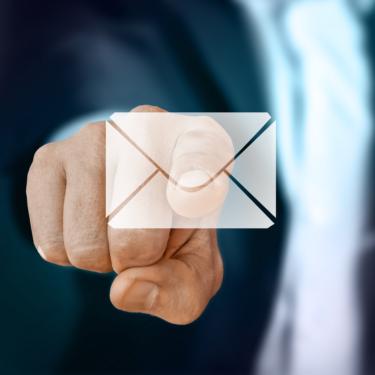 Many businesses are considering moving to the Cloud for a variety of reasons. It might be for business resilience, better collaboration through SharePoint or Microsoft Teams, the ever-growing security capabilities within the Cloud or the convenience of enabling employees to work anywhere.
In this article, we'll explore why it's vitally important to migrate your email archive as part of your Cloud Office Migration project and the expertise required to manage the entire project no matter how complex.
We understand that every business is unique and that is why Transvault, with our Partners, have solutions to meet your specific needs. This article looks at some of the common situations we've encountered over more than 14 years of migrating large, complex businesses to the Cloud and Microsoft Office 365.
What's holding you back from migrating your email archive to the Cloud?
Many businesses will have discussions about moving their email archive to the Cloud and decide it isn't a priority, which we understand and have seen many times before. Email archives are often seen, incorrectly, as having little value in the future.
We've come across organizations that have put a block on email archive migration for various reasons. We wanted to share our findings around the most common objections and what they might mean for the future health of your business.
It will make the migration project too complex
We understand that migrating your entire email archive to the Cloud can be a daunting project. The sheer scale and complexity of the project is often enough on its own to see it marked as non-critical. When you start to look at the data that you need to migrate in a secure, traceable way, projects can often seem overwhelming.
Migrating an email archive to Microsoft Office 365 is often perceived as disruptive to the business. After all, it's going to impact all users with an email archive in some way.
What this all boils down to is that the project requires coordination. You need to make sure that your migration to Microsoft Office 365 is done in a way that doesn't impact your workforce. Who's going to manage communications with them? Does a phased approach make sense for your business? How do you do all this whilst maintaining full regulatory compliance and your eDiscovery capability?
Many businesses have a legacy solution managing their archives, with minimal understanding about how to manage and maintain both the system and the data contained within. If that's you, you're not alone. Chances are you don't have the people in your business with specialist knowledge of email archive migration who could manage this kind of project. That's where Transvault comes in. We're experienced in migration projects, developing the software and assembling the best possible team with our Partners to deliver the outcome your business needs with minimal impact on your workforce.
It will make the migration project too expensive
Large-scale Cloud migration projects, where you're looking at moving terabytes of data, are obviously going to involve costs. Add an email archive migration to this and you may feel the costs are prohibitive.
For transparency, here is an overview of the common costs involved in an email archive migration:
Extraction from previous archive – If you currently use a third-party provider for your on-premises email archive, there is almost certainly a cost to extract that data in bulk. Potentially you can do this in smaller sections using free tools, but this is rarely viable for an entire email archive migration. Chances are, we're talking tens, or hundreds of millions of emails. We recommend you check your contracts for lock-in clauses and come and talk to us first (see "Avoiding Vendor Lock-In"). We can help you focus in on what matters and avoid unnecessary costs.
Renewal cycles & penalty charges – You may have received a discount for signing up to your archiving software for longer than a 12-month period. If you want to move before the end of this period, you may be looking at a penalty charge. Sometimes you could be charged for an entire year.
Migration costs – There are costs involved in a secure migration of your archive data. Transvault focus on a premium outcome for your migration – Get a quote  to find out more on our fees.
Onboarding costs – there are costs associated with onboarding to Microsoft Office 365 as well as ongoing training, productivity improvements and adoption to ensure you maximise your return on investment.
When you consider these costs, it can look like an expensive project. But as soon as you contextualise the financial benefits, it's a whole new picture. The move to Office 365 reaps rewards long into the future that are likely to far outweigh these costs. We discuss the financial benefits of moving your email archive to the Cloud later in this article.
Security concerns of moving to the Cloud
There are still some that have concerns around security of the Cloud. Some large organizations prefer to wait for their competitors or similar businesses to take the leap.
In terms of security, Microsoft dedicate significant resources to ensuring the Microsoft 365 Cloud environment is as secure as it can be. Compared to many businesses' internal security, the Cloud is much more secure.
Other businesses want to take a phased approach to moving to the Cloud, so they can benefit from certain elements but retain control over explicit types of data. We are more than happy to assist with this phased approach.
Benefits of migrating your email archive to the Cloud
There are many benefits to migrating your email archive to the Cloud. We've broken the benefits down into four key areas that are relevant to any business.
Financial benefits
By migrating your email archive to the Cloud, you will save significant costs from no longer having to maintain a separate email archive solution. This will save license costs, as well as the infrastructure and resources costs of maintaining the archive.
In practical terms, centralising your data in the Cloud will reduce the cost of data administration.
With the Cloud, everything is on-demand and with SaaS you only pay for what you use. No more huge server purchases to worry about, especially when they aren't necessarily the right size for your requirements. You can focus on growing your business with the right hires, rather than maintaining technology that has a limited shelf-life.
There are also bigger financial gains and growth opportunities around business resilience. Moving to the Cloud, means you have a workforce that can work from anywhere and collaborate more effectively.
Technical advantages
Cloud software is always ahead of on-premises third-party software in terms of development evolution. This means you benefit from the latest updates and technology.
Moving to the Cloud also reduces the number of systems you need to manage, whether that's internally or using third parties.
Cloud security, despite some people's concerns, is often significantly better than on-premises servers. It is also always evolving, constantly adapting to new threats in a way that on-prem can't compete with. When you've migrated to Microsoft Office 365, you know that your data is compliant and protected by world class security that is constantly evolving.
Having migrated your email archive to the Cloud, you can then start utilising machine learning and AI tools. Take something like Microsoft's Project Cortex – this cloud-based artificial intelligence tool works across Microsoft 365. With access to all your data, it can correlate across systems and provide valuable insight. These insights can be hugely powerful within a business context, allowing you to innovate faster and upskill your workforce. You can also use productivity tools to maximise the adoption of Microsoft 365 tools and maximise ROI.
Operational benefits
Quicker and simpler eDiscovery:  eDiscovery can be performed quickly and easily in Microsoft 365. This improves the experience for users – it is faster, more convenient and ultimately easy for them to access and search their archive. They do not have to spend time accessing a third-party email archive to look for their old data.
Email data in one place: By moving your live mailboxes and email archive to the Cloud, you have all your email data in one place. This reduces the number of places where you need to perform eDiscovery. If you have migrated your live emails to the Cloud, but not your archive then already you have two places you must look for data and maintain.
Access anywhere capability: Working from home is on the rise. And due to recent events around COVID-19, it is perhaps the most salient of the points. Businesses need to be able to have continuity of operations in times of crisis. You need to give "access anywhere" to large numbers, if not all, of your workforce so that they can work from home. For companies taking a hard look at their business resilience in light of the pandemic, migrating to the Cloud is an important starting point.   
Risk Management
Many businesses are risk-averse and understandably so. The migration of your email archive to the Cloud is one that has benefits by improving security as well as business resilience and compliance, but only when done correctly. It is essential to question and interrogate any Cloud Office Migration company on the measures they take to protect your data. Here's some of the ways that a cloud-based email archiving system mitigates risk:
Business resilience: Many organizations will be looking at how to improve their business resilience in light of recent global events. Many will have been forced by COVID-19 into working sub-optimally and urgently looking at ways to improve. The Cloud offers high availability and in turn much better business continuity with only a few slight differences to working from an office.
Security: When looking at your data from a security perspective, you aim to reduce the attack surface – this is all the points where you are exposed and your business vulnerable. A move to the Cloud significantly reduces that attack surface. From multi-factor authentication to alerts around data movement and suspicious activity, you are actively protected. As part of your Microsoft 365 license you get a suite of tools that run over the top of your emails that flag any potential threats to you. These sophisticated automated tools are constantly updated as the security threats evolve. Microsoft security is at the forefront and you can be confident that your data is as secure as possible.
Compliance: Many businesses make the move to the Cloud for compliance reasons. With various legislation like GDPR, IS027001 and PCI, companies need to have stringent measures in place to remain compliant. With on-premise servers and third-party software, keeping up with legislation is a continual challenge. With Microsoft Office 365, it confirms that you're up to date with a series of automated checks. These are updated regularly as policy changes and any potential issues are flagged. Be sure to engage with the compliance department as you plan your email archive migration.
PST files: PST files often represent a ticking time bomb in terms of compliance as they are largely uncontrolled data. These local stores of personal emails can contain all sorts of incendiary content and are relatively simple to break into.  In a migration project, PST files can get overlooked but the aim should be to take this data and move it under the enhanced controls of Office 365. At Transvault, we include PST migration in our Microsoft Office 365 migration services. We have developed a specific content-aware discovery and migration tool that means we can ensure that your entire email archive is migrated and not just the third-party archive.
How to migrate your email archive and other data to the Cloud?
At Transvault, we work with a wide range of expert migration Partners who can handle the entire migration project for you, giving you access to expert migration specialists and our world-leading software. We focus, with our Partners, on delivering a premium outcome matched to your needs and always a seamless-to-user migration. We can migrate you to Microsoft Office 365 from virtually any archive source. Read more on Moving to Office 365 with Transvault or email us on info@transvault.com.
Additional things to consider when migrating your email archive to the Cloud
Speak to our experts
If you're concerned that you don't have the infrastructure or that there are complexities around your email archive migration to the Cloud, then speak to us. We are experienced in the most complex of Cloud Office migrations. Transvault can advise you on the most appropriate approach as well as introducing you to the best Service Partner for your specific requirements.