In-house email archive migrations – are they ever the best option?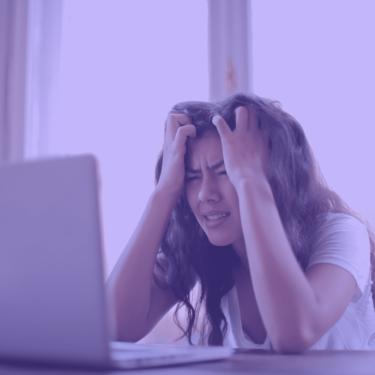 We've previously discussed the need and benefits of moving your email archive to the cloud. Having decided to make the move, many businesses are tempted to manage their email archive migration in-house, but is this ever the best option?
In this blog, we'll explore the potential challenges with managing an email archive migration yourself and the benefits of partnering with a migration expert such as Transvault and our Partners.
Why enterprise companies want to do email archive migrations in-house
We understand the desire by some businesses to want to manage their own migration. Often, it's a pressure to keep the cost of a migration to a minimum, or it may be a belief there is only a relatively small amount of data to move, so why not do it yourself? Sometimes, it's entirely appropriate for a business to take this route. Often though the complexity, cost and risk of getting the migration wrong, mean it's best to use a dedicated migration specialist such as Transvault and our Partners.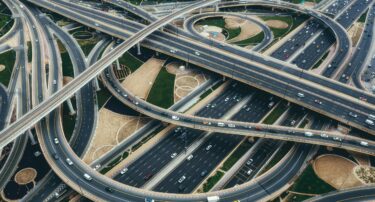 We're absolutely happy with the final result and this was not our standard experience with vendors. At no point did I feel like we're going to have a 'here we go again' moment'. All in all, it was totally awesome!
The Risks of Doing Email Archive Migrations In-House
At Transvault, we've been managing email archive migrations for over 17 years, delivering more than 3000 successful migrations. In that time, we've experienced first-hand many of the challenges, risks and things that can go wrong with a migration. We therefore want to share these challenges and potential risks for your business, so you can make an informed delivery decision.
Disruption to your business – impact on your workforce
Have you thought about the impact on your users if a migration were to go wrong? Shortcut handling is an example of how a migration could go wrong. End users don't always understand the difference between an original email and a stub / shortcut. When they delete these stubs, they might not realise the original item remains in the archive. If, during your manual migration, you were to restore all these items from the archive to the user's mailbox, they will be inundated with emails that they possibly believe they have deleted causing real confusion and frustration.
At a broader level, your user's experience of a migration could be extremely poor if you do not effectively plan for and communicate the migration. We understand the significance of minimising end-user disruption through effective planning. By working in collaboration with our specialist migration Partners, we're able to develop a clear and concise migration plan that focuses entirely on you and the desired post-migration outcome for your organization.
Time
Often an email archive migration is part of a wider digital transformation to the Cloud. However, these migrations can take a significant amount of time, so ask yourself the question: Do you want the archive migration to hold up the rest of your project for the business?
In terms of time, a number of archiving solutions do have in-built features that enable data to be extracted, however, extraction speeds are often slow at around 1.5-2GB per hour. To bring this to life, a project to extract 10.5 million emails from one of these solutions, using built-in PST extraction, would take 3 months to run (assuming there are no issues). Transvault Migrator is benchmarked to migrate the same amount of data in 24 hours (read more on email archive migration speeds).
This is only half the story. Many of these solutions have no ability to migrate data into platforms such as Microsoft 365. You will need an engineering team with enough time and skills to perform the migration for you. Because you can't automate the migration, you'll also need to consider, that if it fails it will need to be re-run. You'll also need to export the data to Exchange On-Prem first which will cause the mailbox databases to grow significantly, adding yet more time to the migration. Can you really afford for someone to be taken off other work for what could be a substantial period of time?
Handling large volumes of data
Time is not the only issue to consider. You'll be handling large quantities of data, which will be manually intensive as native migration tools from archive platforms need to be overseen by an engineer. This creates practical challenges like being unable to leave batched mailboxes to be migrated unattended overnight. This reduces your time to migrate to standard working hours. It also creates significant compliance risks. With a manual process, human error is a real risk and it's unlikely you'll be able to produce any kind of chain-of-custody reports. This puts future compliance at risk. And what about failed items that will almost certainly occur? How will you record these and action them to ensure ongoing data integrity and compliance?
Handling Journals
If your enterprise uses email journaling to respond to legal, regulatory or compliance requirements, an email archive migration can often present challenges that can be very difficult to solve with a manual migration. If you want to migrate your journals to Microsoft 365 for example, you face a significant challenge as there is no conventional journal mailbox. This means you need a solution that follows the strict rules to meet Microsoft terms of service. Our approach to Journal Migration with our unique Compliance Time Machine feature, means you can successfully migrate your Journals into Microsoft 365.
Technical complexity
Critical to the success of any email archive migration is ensuring the source environment is in the best possible state to allow for a successful migration (see our Migration Health Check service). Time and again, we have seen complications in migrations caused by environmental factors. For example, the performance of the existing source archive server(s), underlying storage system, current user activity or network capacity may be sub-optimal to achieve the desired archive migration throughout. Do you have the expertise to fully understand the state of your source archive?
Further complexity arises during the migration. With the vast quantities of data involved, it's possible you could miss users or potentially worse you could accidentally migrate data to the wrong mailbox. With many of the native platform tools for migration there is no error logging, limited message filtering, minimal reporting, no chain of custody reports which puts significant risk to the migration itself and any future eDiscovery requirements on the migrated data.
Resourcing
Email archive migrations are not easy if you don't have the right skillset. You need to consider whether you have the right internal resource available and determine if they have the right skills to effectively manage the migration and all the potential risks that may occur
The True Cost of DIY Email Archive Migrations
On the face of it, manual migrations appear more cost effective. But when you consider the time and labour costs involved this is often not the case. To give you an example:
Manually exporting the contents of an average single mailbox into a PST file, in our experience can take 1.5-3 hours (depending on size), with additional time required for checking completion, updating manual logs, fixing corruptions etc.
Using even a junior member of staff (at $18/hour) to manually migrate PST files, and an average mailbox migration time of 3 hours would cost around $54 per mailbox.
Bearing in mind this is just half the process (the PST files would then need to be ingested into the target archive) manual migration costs can easily reach in excess of $100 per mailbox.
This is not the only cost consideration. Potential costs arise if a manual migration impacts future compliance of your data. What would be the potential cost of not being able to find an email during litigation due to it being missed as part of the manual migration?
Transvault has also been involved in numerous projects where organizations have tried to do the migration themselves or used a less experienced vendor, only to face significant challenges and ultimately asking for our help. In this scenario, the customer has effectively paid twice for the migration!
What Transvault offer around email archive migration that you cannot replicate in-house
Unrivaled Experience
Since building the world's first Email Archive migration tool, we've delivered over 3000 successful projects with our Partners in 43 countries. Our team has over 100+ years of combined migration experience, which means we've come across and solved a wide variety of migration challenges. Given this experience, we pride ourselves on delivering a smooth migration experience and successful outcome for our clients.
Outcome-focused
From the straight-forward to uniquely complex, we focus entirely on outcomes; going above-and-beyond to make each project a success. On the rare occasions when we face something we've not seen before, we offer custom development and market-leading support to ensure we always deliver.
Outstanding customer support and people
We're passionate about solving complex migration problems and pride ourselves on outstanding customer service. That's why our Managed Services and Support teams will work tirelessly with you to get the migration outcome you deserve.
Market-leading technology
Transvault technology is the proven and compliant way to migrate enterprise email archives. We offer a solution for virtually all existing proprietary archive platforms, services and appliances, both on-premises and in the Cloud, including Microsoft 365. With a focus on performance, security and user experience, our technology delivers the most dependable and comprehensive migration outcomes for projects with even the most complex enterprise-level requirements.
Speed (and quality) migrations
Speed is often a factor in deciding whether to conduct the migration yourself. However, as we've explained, there is high risk in terms of speed when conducting the migration in-house. Our expert algorithms and intelligent throttling guarantee unbeatable ingestion speeds with minimal impact on your network. Extractions from virtually any archive source with the most efficient ingestion into Microsoft's cloud to reach unbeatable migration speeds in excess of 6.5TBs a day – Read more on email archive migration speeds.
e-Discovery and Compliance
It's vitally important to have a clear understanding of any regulations or governance that may apply to your email data. Ensuring the data has been secure throughout the migration process is critical to ensuring you remain compliant to these regulations, so you need a solution with security and compliance at its core. Transvault Migrator is the only solution that migrates your data in one step, end-to-end, with no interim formats or temporary storage. Transvault's full and demonstrable chain-of-custody provides data integrity checks, audit reports and remediation services that meet the most stringent legislation relating to email records handling. All these measures enable you to have the highest confidence that your data has been secure throughout the email archive migration process.
Transvault – Let's Move Together
Transvault has been delivering email archive migrations for over 15 years and have seen a number of prospective customers attempt a manual migration. Sometimes this is appropriate, but before embarking on this route, we encourage everyone to consider the time and cost implications and compliance risks of getting the migration wrong. We've helped so many customers that have learnt the hard way with their migration going wrong for the business. We'd always encourage you to use an expert in email archive migration.
If you are set on trying the migration yourself, we encourage you to test migrating just a few users first to understand the time and complexity involved in such a migration. Do this before making the final decision on who should perform the migration. Transvault also offers an Assisted Migration Service, so that you can be sure your migration has been designed by the experts, if you choose to deliver it yourself.
If you would like help with your migration here's a summary of why Transvault and our Partners are the best choice.
Over 2600 successful migrations – Including some of the largest and most complex in the world
Uniquely Intelligent technology – We offer journal support, shortcut management and shared mailbox migration
Legally defensible migrations – Full chain-of-custody capabilities for future eDiscovery
Ultra-fast – Our expert algorithms and intelligent throttling guarantee unbeatable ingestion speeds with minimal impact on your network.
Broadest range of archive sources and destinations in the market – 23 Sources Archives to 18 Target Archives
100% focused on the outcome you need – Industry leading, outcome focused support and customer service to ensure successful migrations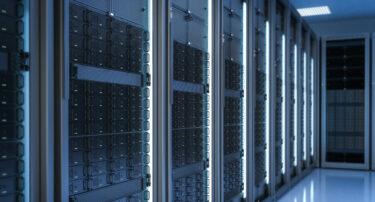 The best piece of advice I can offer you to avoid migration issues is to trust the experts and use an industry proven migration partner to help you with your project.
Ready to start your migration?
Relevant resources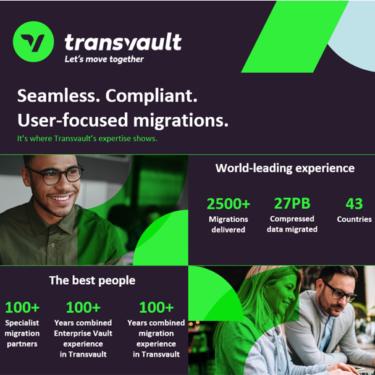 Infographic highlighting why Transvault is the best choice for your email archive migration.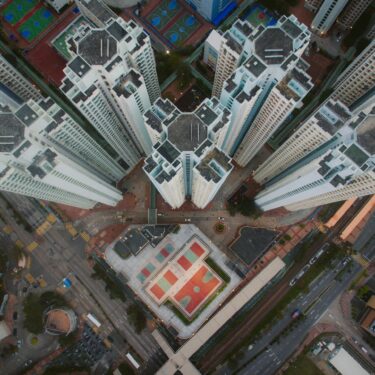 Construction & Property
Cresa is a world-leading real estate firm, with over 1000 employees and 80 offices worldwide. Boasting big-name clients, like Walt Disney and Dell EMC, Cresa decided it was time to leverage the power of cloud-technology and make the move.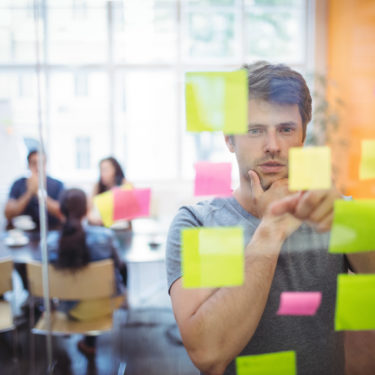 Microsoft Office 365 email migrations are anything but easy. They require a clear Microsoft Office 365 migration plan and a concrete strategy if your migration is going to be deemed a success. Now it's not all doom and gloom because we're here to help make your migration to the cloud simple.
Read more – How to plan a Microsoft Office 365 email migration