Cloud Migration for Law Firms – it's time to make the move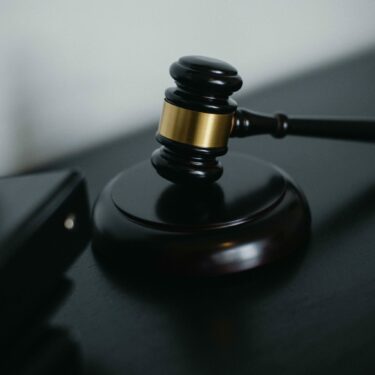 Digitization and cloud migration aren't new business strategies; they've gained momentum over the last decade. Whilst many industries have made strides in adopting cloud-based infrastructures and migrating to cloud-based email storage, legal firms and law offices often lagged in embracing this technology.
COVID-19 changed this. As more firms chose to work remotely, access to on-site document storage became cumbersome, and many are researching what benefits migrating to the cloud will bring to their business.
This blog examines the legal sector's increasing need to adopt cloud-based infrastructure and explains why there is no better time than now to embrace digital transformation.
We are fully aware of the challenges you need to overcome to achieve your law firm's digital transformation. With more than 15 years' experience, Transvault understands your requirements when moving to the cloud. This is especially true for law firms, held to strict standards of privacy. This can mean moving legacy data archives (email archiving, court filings and client documentation) in a timely, efficient manner, not impacting the client experience.
What is Cloud Computing for law firms?
While some law firms have reservations about embarking on a digital transformation, doing so brings a wealth of benefits. Moving to the cloud allows remote access to files from several devices, decreases IT costs from on-site infrastructure maintenance and provides effortless scalability.
When legal firms move their infrastructure to the cloud, the process involves moving data assets such as:
Client documentation – Client records, notes, and any evidentiary documentation
Appointments
Collaboration data: Email, email archives, and Teams/Slack
Financial documentation – Billing information, payments, refunds, retainer documentation, contracts, and balances
HR – Employee records and details, attendance records, payroll and benefits, and email archives
Business records
Personal data – Demographics, account notes and contact details
Moving away from legacy on-site systems during a digital transformation allows law practices to seamlessly access data from anywhere within the boundaries set by law. It also ensures smoother day-to-day client interaction, and enhances security to meet mandatory legal measures.
With the increased public focus on the confidentiality and security of personal data, a digital transformation is a smart approach. Cloud-based infrastructure futureproofs data security with highly secure protocols that offer the correct frequency of data backups and retention periods required by law.
Get useful pointers in our data migration planning guide around key considerations in any data migration.
Cloud Computing Challenges for Law firms
According to the American Bar Association, 53% of legal firms in the US have already made a digital transformation. While this does seem to be a good start, the remaining firms have many reservations about moving to a cloud-based infrastructure. For many, just getting started seems like a challenge they're unable to overcome.
With varying legal requirements on client confidentiality and data protection depending on the state(s) a firm operates in, high volumes of sensitive data and a mix of legacy systems, a migration to the cloud can often feel overwhelming. Unfortunately, the cost of putting off a cloud migration can add to those challenges. Here are the top pinch points for law firms considering a digital transformation:
Unfamiliar User Interface (UI): A considerable challenge for diverse law offices is overcoming the 'this is the way we've always done it' mindset. Getting teams to embrace change can be challenging, but using one centralized UI will make things easier and combine the use of several programs and platforms for a more streamlined workflow.
Ensuring scalability: A digital transformation isn't a 'do it and forget it' project. Ensuring your law firm has new data storage and processing solutions in place for what you need now but also what you will need as your firm grows is essential to long-term stability and growth. Additionally, as your practice grows, the influx of data volumes grows exponentially, which will require backups and archiving to meet legislation and keep your firm compliant.
Ease of Use – Making a digital transformation effortless for your legal firm requires an easy-to-use system for all employees. Providing this along with the required training to use new systems will ensure seamless adoption of new systems and platforms. Clarifying processes and procedures will limit challenges during a digital transformation and is vital to your law firm's long-term success.
Fully compliant, highly secure data solutions: Ensuring your data collection, storage and archiving meets and/or exceeds all legal requirements is crucial. The most well-known of these is the California Consumer Privacy Act (CCPA), though other data protection legislation is in place in other states and General Data Protection Regulation (GDPR) if working in Europe and the UK. Ensuring your clients' privacy, privilege and confidentiality is a threshold issue. Not meeting these legal requirements could be incredibly costly for your firm. Additionally, it's vitally important that your firm ensures it follows the Modern Rule of Professional Conduct 1.6 around client confidentiality. Breaking this could jeopardize your position in the ABA and your license to practice law.
Interoperability: Depending on the type of law you practice, you may receive client records, scans, medical information, police reports, insurance documents, etc., from various sources that may have different formats, encryptions and quality than your cloud-based infrastructure. Ensuring your new centralized operating system can sort and process this data easily and without delay is necessary to make sure client expectations are met.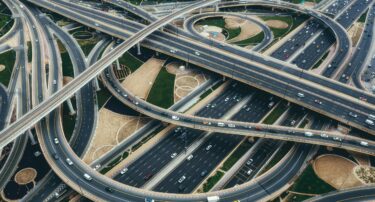 Transvault has pioneered the migration market space and has produced a benchmark whereby all migration companies are measured.
Cloud Migration Benefits for Law Practice Management
While the digital transformation process and moving to a cloud-based infrastructure can seem challenging, there are many benefits to be had by upgrading to a more flexible, modern system.
Improved confidentiality and security: Security was one of the main reasons law firms haven't made a digital transformation. As time has passed, security measures in cloud-based platforms have become more robust. In fact, cloud storage often has greater security measures than on-site servers. Offering end-to-end encryption, 24/7 surveillance monitoring, backup servers and, typically, a team of IT professionals and information security analysts to answer any questions, using a cloud-based data storage strategy would be significantly less expensive than if a legal firm were to put all this in place themselves.
Unrivalled productivity and efficiency: Moving to a cloud-based digital solution offers law practices the benefit of integration and automation. These lessen workloads around manual, time-consuming tasks, such as:
Billing
Invoicing
File management
Legal document creation
Scheduling
Introducing automation into your legal practice will free up your time, streamline your workflows and add more structure to everyday tasks.
Reliable online governance: Moving your data to the cloud provides a full and demonstrable chain-of-custody offering data integrity checks, audit reports and remediation services which meet the most stringent legislation around client confidentiality and data protection.
Enhanced reliability: While your law practice has been using the same systems for decades, they are prone to outages, receive infrequent updates and require increased maintenance as they age. They are prone to outages which could result in legal practices losing files to equipment errors, damage, or data breaches. Migrating to a cloud-based infrastructure alleviates all these potential issues while providing additional security protocols to ensure you meet federal and state data protection compliance and the ABA's client confidentiality requirements.
Increased cost efficiency: While there is an initial cost to migrating to the cloud, it's relatively small compared to the high cost of local data storage and maintenance. Moving to a cloud-based infrastructure allows easy scalability without needing to purchase additional equipment, software, or IT staff. It also allows legal practices to better budget without having to deal with unexpected outages and the costs associated with outdated software.
Better performance: Cloud-based infrastructures provide unparalleled speed and efficiency – but there's more to it. Introducing new technology into your legal firm will increase the adoption of emerging technologies in the future, including artificial intelligence, automation, and augmented reality. As court systems move to a digital way of operation, embracing these types of technology will futureproof your legal practice.
Unparalleled experience: Both lawyers and their clients will benefit from a cloud migration since it provides a better experience for all involved. For lawyers, it means quicker, more seamless workflows, reducing stress around time-consuming, repetitive tasks, allowing them to focus on their clients. For clients, it makes their experience a good one, with the trust their personal data is handled with integrity, and there are no holdups due to outages with their case.
Does a cloud migration comply with federal and state data protection legislation?
While the benefits of moving your law firm to a cloud-based infrastructure are sound, it's vitally important that the new systems meet all federal, state and ABA requirements around data protection, privacy and client confidentiality. Before choosing a cloud service provider, make sure that the security controls, data monitoring systems, backups and access controls are properly configured to meet the stringent standards set forth for law practices.
Before starting your cloud migration, perform a thorough risk assessment and update your business continuity strategy. Ensure the cloud service provider has robust cybersecurity protocols, procedures, access controls, encryption and incident response in place and that they are strictly adhered to at all times.
Why Now is the Time for the Law Practices to Migrate to the Cloud
Deciding to move your law firm to the cloud shouldn't be a quick or easy decision. The task itself requires careful consideration, and firms must find the right service providers to achieve their goals while meeting all legal requirements. Getting started is the only way to start seeing the benefits a digital transformation will bring to your practice.
Continuing to put off your cloud migration only increases the challenges, and the data will only continue to pile up. Enhancing your security, streamlining workflows, and increasing productivity await. Cloud migration may seem overwhelming, but why wait? Stresses and concerns will only lessen once you tackle them. The time is now!
Years combined migration experience
Successful Legal & Insurance sector email archive migrations
Email Archive Migration for law firms
Law firms stand to gain various benefits when they migrate their data to the cloud. In order to be compliant, they need to ensure emails and email archives are included in their migration solution. Collating email data into a centralized cloud-based infrastructure allows law practices access and retrieval of emails from anywhere, at any time.
Not only is this more convenient for lawyers, but it also reduces operating cost of legacy systems while ensuring legal firms meet the exacting legal requirements around compliance and security of email data. We've highlighted why it's essential for business continuity to move email archives to the cloud.
Why choose Transvault for your law firm's email archive migration?
With over 15 years' experience since founding the email archiving migration market, Transvault provides the most advanced technology, and expertise law practices can trust to support their successful migration to the cloud.
Transvault's teams have significant experience with legal firms, having delivered over 140 successful migrations for global law offices, healthcare providers, organizations and institutions. If you're looking to migrate your law firm's email archive to Microsoft Office 365 then we have the knowledge, technology and expertise to make it a smooth and premium experience.
Common questions when migrating email archives for law firms
Given our wealth of experience, we wanted to share some of the most common questions we've received from law firms when migrating their email archives. and, more importantly, how the Transvault team, partners and software helped them overcome those challenges.
How do you ensure secure and compliant data handling, so we can continue to meet regulatory obligations?
With client confidentiality requirements, CCPA, GDPR and data protection at the forefront of many business plans, it's understandable that this is one of the most often asked questions by legal organizations globally. They want peace of mind that their email data is 100% secure and trusts it will be compliant through any migration process. Further questions include:
Does the data leave our domain?
Is the process compliant with all data protection and privacy legislation?
Is the data encrypted during transit and how do you ensure end-to-end security and fidelity?
Is a temporary staging area required?
Is there any access to the data during the migration?
The only email archive migration software solution that migrates data in one step, end-to-end with no interim formats or temporary storage, Transvault meets the criteria for all strict data protection and client confidentiality protocols. Data is encrypted on the wire, ensuring that it isn't exposed during migration; and we can perform hash validation between the source and target should a customer wish to have a secondary layer of validation. This hash is additionally secure – meaning even the migration engineer performing the task doesn't have access to any data or even the content of the hash.
Transvault's full chain-of-custody provides invaluable data integrity through audit reports, checks and remediation services, meeting the strictest email record handling regulations. All measures implemented enable legal providers to have the highest confidence that their data is secure throughout the email archive migration process. For additional information on the security and integrity of the process of migrating to the cloud please visit our security and compliance FAQs.
2. We have millions of clients and thousands of staff, how does Transvault handle large volumes of complex data to ensure an accurate, successful migration?
Law firms have email archives that extend back to the beginning of when email began and have accumulated incredible amounts of complex archived data. This often makes them less agile and hesitant about migrating their data to a cloud-based infrastructure.
Transvault's vast project experience provides peace of mind that we're comfortable and have the expertise around moving such large amounts of data. In fact, since our inception, we've migrated over 30 petabytes of email after extraction. To put that into context – that's more than 400 billion emails!
It isn't simply the quantity of data but also our experience handling a high-quality, high-trust migration of complex data. Transvault's email archive migration software (Migrator) performs a series of integrity checks, ensuring all emails are viable post-migration. Any items that fail these checks are re-processed multiple times at different times during the day. Those items that permanently fail the checks are included into a full log and are included as part of a securely handled investigation. 'Permanent' failures are exceptionally low – typically 0.001%. When they happen, they can usually be attributed back to pre-existing issues within the legacy source archives and not caused by the migration process.
How does Transvault minimize impact for clients of law firms?
Law practices of all sizes are concerned about any disruption that could happen during the migration process. By working collaboratively with our specialist migration partners, we develop and provide a clear, concise migration plan. The plan focuses entirely on you and the desired outcome of your migration efforts. As part of this, we retain the highest integrity of your users' original email by using unique processing capabilities, advanced shortcut handling and status preservation. This process ensures data remains accessible on and off-site post-migration.
Migrate your law firm to the Cloud with Transvault
Migrating your complex data to the cloud is a significant project for any legal firm. With data protection laws, regulatory obligations, vast volumes of complex data, client confidentiality concerns and legal requirements the need for very little disruption on the business and its patients or customers is crucial. While making the decision to go digital is a monumental task, not doing it puts additional risks and cost on the business that only grow over time.
In this article, we've explored the many benefits and challenges law practices face when moving to the cloud, and why it's important to include your email and archive data in such a project. There are several considerations in migration projects, but with our expertise, experience and network of specialist migration partners and Services, you can trust Transvault to deliver your successful digital migration to the cloud.
Contact our team today on 646 808 0407 or email us info@transvault.com to discuss your cloud migration.
Find out more about how we support the Legal Industry here.
Need help planning your migration?
Relevant resources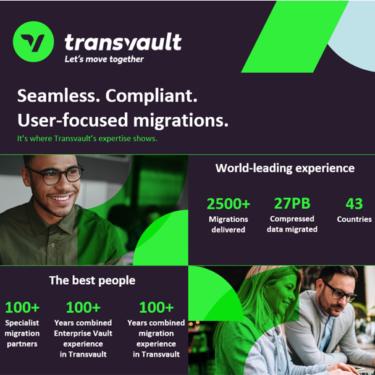 Infographic highlighting why Transvault is the best choice for your email archive migration.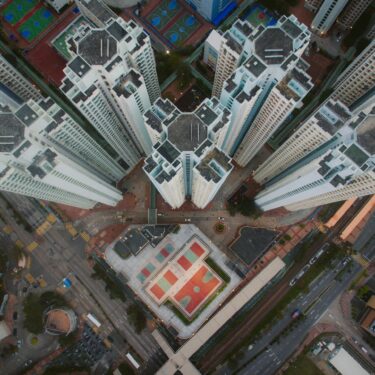 Construction & Property
Cresa is a world-leading real estate firm, with over 1000 employees and 80 offices worldwide. Boasting big-name clients, like Walt Disney and Dell EMC, Cresa decided it was time to leverage the power of cloud-technology and make the move.