Transvault's expertise in Enterprise Vault to Microsoft 365 migrations is unrivalled due to our one-step, end-to-end data migrations.
We ensure optimum performance, whilst maintain a full chain-of-custody for your data throughout the migration process. This guarantees that your organization's email archives remain seamlessly accessible to users post-migration.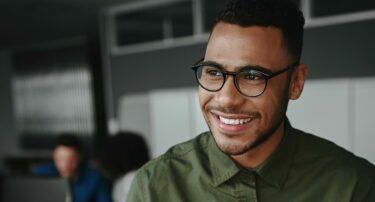 Transvault has pioneered the migration market space and has produced a benchmark whereby all migration companies are measured.
Start your EV to M365 migration today
Enterprise Vault to Microsoft 365 Migration FAQs
How is data extracted from Enterprise Vault?

Transvault provides a comprehensive shortcut management service that ensures users have a seamless experience when they migrate.

When moving to Microsoft Office 365 (or Exchange), legacy EV shortcuts are replaced (rehydrated) with the original item.  You can also set policies that determine whether items are moved into Primary mailboxes or In-place Archives.  For example, you could move items older than 2 years into archives, and keep everything 'younger' in the Primary mailbox.

Another key feature designed to ensure a great user experience is that Transvault synchronizes with the current status of users' shortcuts as they exist in their mailbox at the time of the migration.

For example, where users have re-foldered their shortcuts 'post-archiving', Transvault ensures the corresponding items end up in the right folders post-migration.

Similarly, where users have deleted their shortcuts, you can configure Transvault not to migrate the corresponding item, as this is confusing and causes concern for end users when deleted items reappear.

EV usually does a good job of synchronizing the location of shortcuts, however there are some scenarios where deletions might not be picked up by EV.   An example is where users drag their shortcuts into the Outlook deleted items folder, rather than highlighting them and using the delete option that links with EV.

How quickly can we move our archives from EV to Office 365?

Migration speeds into Office 365 from on-premises archives such as Enterprise Vault have been measured in excess of 2TB a day.

As well as running multiple threads on a single server and across single mailboxes, multiple Transvault servers can be configured to operate in parallel and:

Extract from multiple mailboxes and multiple vaults at once from your EV environment
Migrate to many Office 365 mailboxes simultaneously

The transfer of emails across the network and into Office 365 is achieved using Transvault CloudStream, which ensures the fastest, most efficient mechanisms are used to manage the movement of data into Microsoft's cloud.  This includes the use of traffic flow analysis techniques to ensure we always use the smartest ways to migrate data – minimizing network traffic and maximizing Office 365 ingestion rates.

Note, however, that achieving best performance is dependent on many factors such as:

Microsoft throttling policies
Whether you host migration services on-premises or in the cloud
Available network bandwidth
Loading on the legacy email archive
The speed of the storage subsystem on which the legacy archive sits
The scheduling of other project elements such the commissioning of the target environment.

Your chosen archive migration partner can establish a proof of concept (POC) to establish likely throughput rates in your specific environment.