Enterprise Vault remains the world's leading on-premises email archive service.
Transvault is the fastest and simplest way to migrate your legacy archiving solution to and from Enterprise Vault for both Notes and Exchange. Our one-step, end-to-end transfers maintain full chain-of-custody for your data.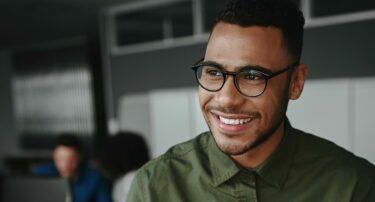 Transvault has pioneered the migration market space and has produced a benchmark whereby all migration companies are measured.
Enterprise Vault to Microsoft Office 365
Transvault is the fastest and most efficient solution to move your Enterprise Vault archives directly into Microsoft's cloud. Our one-step, end-to-end data migrations ensure optimum performance whilst maintaining a full chain-of-custody for your data.
You also get complete auditing and support for EV journal archive migration into the Microsoft Office 365 compliance model, enabling you to move your sensitive data with confidence and use Microsoft Office 365 as a one-stop-shop for retention management and eDiscovery.
Migrating from Enterprise Vault
Transvault's unique, state-of-the-art hybrid EV connector, combines the unbeatable speed of a direct connection with all the assurance that a API connection provides. Also, Transvault's automated, high-speed data extraction out of EV, is magnitudes faster than using manual extraction techniques 
Enterprise Vault to Enterprise Vault (EV Archive Upgrade)
Whether you want to upgrade, re-organize or merge your Enterprise Vault archives, moving anything more than a few hundred mailboxes can involve a very lengthy process which is prone to human error, involves interim export/imports steps and offers no auditing, error management or chain of custody assurances.

Using Transvault, organizations can quickly and easily migrate their archived data direct from EV, including early versions (5, 6 & 7) as well as the now end-of-life version 8 – into the latest EV version.
Our EV to EV Migration are carried out using approved Enterprise Vault API in just one step. This ensures that there's no need for an interim stage that can introduce human error, or interim file formats or storage that could lead to tampering or data loss. There's also no need to 'jump' through major EV upgrades.
Finally, if you use a native EV migration tool, you cannot completely redesign your EV architecture. With Transvault you can move data to new stores and storage platforms according to highly flexible criteria.
Enterprise Vault to Exchange
Using Transvault solutions is the best and only way to re-ingest your legacy Enterprise Vault archives back into the much-higher-capacity Exchange servers and reduce the overheads associated with maintaining two separate archives.
We also support Enterprise Vault migrations to other platforms: 
Migrating to Enterprise Vault
Transvault is the fastest, cleanest and simplest way to migrate your legacy archiving solution to and from Enterprise Vault.
EMC SourceOne and EmailXtender to Enterprise Vault
Transvault's EMC migrations utilize a state-of-the-art direct connector for both SourceOne and EmailXtender data extractions. This ensures optimum migration performance as well as maintaining full chain-of-custody for your data throughout the migration.
We also support journal archive migrations from EMC archives (including those stored on EMC Centera storage) into Enterprise Vault journal archives. Leaving you with full confidence that your email records remain fully intact and discoverable.
Enterprise Archive Solution (EAS) to Enterprise Vault 
Transvault was the first ever solution available for migrating emails out of EAS and the first solution to be authorized by Symantec (now Veritas). We've continued to deliver the most proven EAS to EnterpriSe Vault migrations and can satisfy the most demanding technical, compliance and business needs.
Transvault's one-step, end-to-end transfers ensure optimum performance and eliminate the risks and time involved in a manual migration. There's also zero downtime for end users as you make your move. Our EAS migrations are fulfilled using a direct API connector into your EAS archiving platform. This connector has been exclusively developed from the ground up by EAS archiving experts. 
AXS-One to Enterprise Vault
Transvault offers efficient, intelligent and fully audited archive and journal migration from the AXS-One archiving platform into Enterprise Vault. 
The movement of data is automated via a high-performance engine, that connects directly from your AXS-One source archive. This means there's no interim hops or file formats that add time, complexity and risk to your migration. 
Commvault to Enterprise Vault 
Commvault is the latest archiving platform to be added to Transvault's extensive list email archiving solution.
Transvault can now offer a direct solution for Commvault data extraction via the Commvault REST (Representative State Transfer) API. This allows organizations to migrate Commvault users, leavers and journal (compliance) archives into a range of on-premises and cloud-based destinations, including Enterprise Vault.
Other supported Enterprise Vault Migration include:
Start your EV migration today
Enterprise Vault Migration FAQs
How is data moved between EAS and EV?

EAS archives are moved in one step, directly into Enterprise Vault.

There's no need for interim disk space or need to convert into interim formats (such as PST or EML files) during migration.  This saves both cost and time.  It also preserves chain-of-custody as your data is moved.

Transvault moves data into your EV environment using a connector which uses the approved Enterprise Vault API.  In fact Transvault was the first migration solution to be approved under the Symantec Technology Enabled Program (STEP).  This ensures 100% reliability for your move.

What happens to old EAS shortcuts (stubs) when we migrate to EV?

Transvault provides a comprehensive shortcut management service that ensures users have a seamless experience when they migrate.

EAS shortcuts (aka stubs) are converted into EV shortcuts 'on the fly'.

This activity can take place whilst users are online – there's no need for any downtime or for users to logout.

Another key feature designed to ensure a great user experience is that Transvault synchronizes with the current status of users' shortcuts as they exist in their mailbox at the time of the migration.

For example, where users have re-foldered their shortcuts 'post-archiving', Transvault ensures the corresponding items end up in the right folders post-migration.

Similarly, where users have deleted their shortcuts, you can configure Transvault not to migrate the corresponding item, as this is confusing and causes concern for end users when deleted items reappear.

Can we migrate EAS archived journals into EV archives?

Yes.  You can move EAS journal archives into EV journal archives.  To do this Transvault reconstructs EAS journals into the format required by EV.

It also offers many other capabilities that will ease your move, including the ability to split journals (and other large mailboxes) into a number of separately handled virtual mailboxes of a user-defined size.  This allows multiple processing threads to be applied to the migration of a single journal mailbox, significantly speeding up the migration task.

You also get full chain-of-custody and detailed audit tracks as your data is moved, enabling you to satisfy the most demanding compliance needs.

How fast can we migrate EAS archives into EV?

Migration speeds into EV from archives such as EAS have been measured in excess of 2TB a day.

As well as running multiple threads on a single server and across single mailboxes, multiple Transvault servers can be configured to operate in parallel and:

Extract from multiple mail

boxes and multiple vaults at once from your EAS environment

Migrate to many EV archive mailboxes simultaneously

Process large archive mailboxes (such as journal and Public Folder archives) with multiple tasks

Note, however, that achieving best performance is dependent on many factors such as:

Available network bandwidth

Loading on the legacy email archive

The speed of the storage subsystem on which the legacy archive sits

How busy your EV servers are

Your chosen archive migration partner can establish a proof of concept (POC) to establish likely throughput rates in your specific environment.

How is data moved between AXS-One and EV?

Transvault has connectors that link directly into your AXS-One archive store and Enterprise Vault stores.

In fact, Transvault was the first solution in the market to have its archive connectors certified by Symantec (now Veritas) under the STEP program.

Using these connections your email records are moved in one transaction, ensuring optimum speed and reliability for your move.

Can we convert a Notes AXS-One archive into Exchange format?

Yes.  Transvault offers migration and conversion capability between Exchange and Notes archives. E.g.

An organization using AXS-One for Notes can migrate their contents to say, Enterprise Vault for Exchange or Office 365, using Transvault to perform the migration along with on-the-fly email format conversion.

In most cases, Transvault can convert shortcuts so they work with the new archive system.

Where necessary, Transvault can re-write internal email addresses so that legacy emails can be successfully replied to.  This is useful in the event of a merger or other scenario where the email address may have changed.

Transvault also includes the ability to decrypt Notes emails where passwords can be made available.

Additionally organizations can actually reduce the time it takes to migrate their 'live' email system between Exchange and Notes by taking advantage of migrating their archives first, as this can be done in a way that does not impact end users.  In fact some organizations ramp up their archiving so that they can minimize the size of the live mailboxes that need to be migrated as a 'foreground' exercise.

Benchmark testing has further shown that Transvault has superior conversion performance and message format fidelity when compared with leading third-party mailbox migration applications.

How can we be sure all our data is being moved correctly?

As your data is moved, Transvault carries out a series of integrity checks to ensure your email records will be viable post-migration.  Any items that fail to migrate are automatically re-processed a specified number of times and/or at a different time of day.

Failures to migrate an item may be temporary, owing to environmental issues such as poor network bandwidth or high loading on the legacy archive.

'Permanent' failures tend to be low – typically .001% of the overall email quantity.  They are usually attributable to pre-existing problems in the source archive (i.e. not caused by the migration process).  As such, it is likely that these items would NOT have been picked up by any audit or eDiscovery exercise.   

In the event of a permanent failure, a full log of the item(s) in question is produced to enable investigation.  You can attempt a manual retrieval of any failed messages directly from the log, a feature which massively reduces troubleshooting overheads.

If your organization requires further investigative work to be carried out on failed items, data remediation services are available to help and where possible, fix the problem to the satisfaction of your legal team.

For example, in one project it was discovered that some emails only had the email 'shell' intact – the actual body of the email and any attachments were missing. The customer's legal team requested for all the retrievable header data (i.e. Subject, To, From, Date) to be preserved and migrated along with explanatory text into the email body to explain to a future eDiscovery operator that the original message was broken prior to the migration. Transvault's remediation service was able to meet this request.

NB – If your organization requires further investigative work and data remediation to be carried out in the event of a corrupted item, this should be discussed with your chosen Transvault service provider in advance.

How does Transvault connect to Enterprise Vault?

Developed under the Symantec Technology Enabled Program (STEP), Transvault has connectors that move data directly into or out of Enterprise Vault using the EV approved API.

We recommend using the API wherever possible, as this is the only route that is fully supported by Veritas.

However, Transvault also offers the option of a direct connector into Enterprise Vault.  This is useful where you need to:

Extract data from a version of EV that is pre version 7.5 (as there was no published API at this time)
Access data where the EV server itself is non-operational
Work with an archive service that is heavily loaded (the direct approach avoids impact on end users).

Where high speed is a vital component to your migration, a direct approach can also perform up to 10x faster than using the API.

Where project timelines and operational issues dictate, customers now have the option of using Transvault's unique hybrid connector, which combines speed with safety:  if an item can't be accessed using a direct connection, Transvault automatically switches to using the API connector.

For example, not all of the data stored in your EV implementation may be accessible using a direct approach.  This can be the case where data is held on a range of hierarchical storage devices and services (such as Amazon, Rackspace, Dell and Hitachi) that rely on using the EV Streamer API to act as a 'go-between'.

Ultimately, if your migration needs to meet Veritas recommendations, you can use the API exclusively – the great thing is that Transvault gives you the choice, which is also totally unique.

How can Transvault help with my Enterprise Vault move?

The first migration solution to be certified for use with Enterprise Vault, and available from global network of Transvault Certified Migration Masters, including Veritas Partners and Veritas Consulting Services, Transvault quickly and securely migrates legacy archived email into, out of, and around the Enterprise Vault (EV) platform.

Example migration scenarios include:

Moving from an 'unsatisfactory' or obsolete archive into EV (virtually all third-party email archives and common email formats, including PST, EML, MSG and NSF files, are supported)
EV upgrades – using Transvault you can migrate EV versions as early as V5 to the latest release
EV storage moves to protect against obsolescence and lock-in (e.g. extraction from EMC Centera)
Standardization onto EV (e.g. where merging organizations have incompatible systems)
Staff relocations between different archive stores (vaults)
A move to hosted solution (e.g. Enterprise Vault.cloud or Microsoft Office 365)
Conversion of an EV for Lotus Notes archive to an EV for Exchange archive (and vice versa)

All data movement is fully audited to ensure chain-of-custody, and mailbox shortcuts are fully managed to ensure a seamless experience for end users as they move.   

Can Transvault help re-architect our Enterprise Vault archive?

Yes.  Although with Enterprise Vault V8 SP4 the Move Archive tool was introduced to enable storage upgrades or moves, this utility is only suitable for moving smaller amounts of data such as individual mailboxes.

Using Transvault you can initially profile your existing archive usage – e.g. how much storage is being used, how many archive stores there are, the average mailbox size, total number of items etc.

You can then be selective in what you migrate and to where.  E.g. you might want to migrate a department of users at a time to a specific new archive store or re-group users according to archive storage consumption.

Compliance regulations permitting, it's also possible to:

Move just the last n years-worth of data,
Move only the data that users still have shortcuts to,
Not move emails that have [SPAM] in the subject, etc

Transvault can also be used to quickly move old vaults into the newer EV OSIS architecture, resulting in great storage benefits.  

You might also want to move from a single EV server to a failover cluster or move your data from legacy storage, such as EMC Centera, to a new storage platform.

Transvault can be used to consolidate vaults belonging to different organizations and domains.  This includes the ability to re-write internal email addresses (where permissible) such that retrieved emails can be replied to without having to edit the email address manually.

Migrator can filter items by user, groups, folders and dates, thus enabling data to be incisively migrated.

Transvault can also re-write internal email addresses in sender and recipient fields so that the email is usable with any new domain naming or recipient-addressing conventions.

How does Transvault compare with using EV Extraction Wizard?

EV has it own Wizards that enable data to be extracted and imported to/from PST files.

Issues specifically associated with using 'native' EV migration tools include:

It's slow – This is a single-threaded process which is intended for simple mailbox moves.

  

It is not intended for wholesale migrations.

  

It is also just half of the migration exercise – see notes below.
It's manually intensive – The native tool needs to be manually overseen (i.e. you could not batch several mailboxes to migrate unattended overnight).
There's no error logging – If a mailbox extraction fails owing to a corrupted email, the extraction will stop with no indication of which item was corrupted and no ability to pick up where you left off.
Lacks flexibility – There is no support for migrating BCC'd and distribution list recipients from journal archives, no ability to re-write addresses, etc.
There's no auditing and minimal reporting. 
No shortcut awareness – The EV Wizard does not have awareness of which items have shortcuts.  This means if you export data, it will be 

everything

 in the archive, which will mean users are presented with data they believe was deleted years ago.  So not only do you have a storage space issue, you have user issues as well.

  

Likewise shortcuts in user's mailboxes will not be converted or re-hydrated as the corresponding items are migrated.