Migrating Archives Back to Microsoft Exchange
"Our migration was quick and straight-forward, we now have access to everything"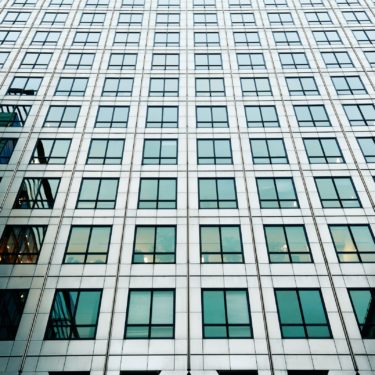 Private Investment Firm Invests in Exchange for Email Records Futures
Customer

Spring Mountain Capital

Partner

US Amplify

Source

HP/Autonomy EAS

Target

Microsoft Exchange

Data Size

0.7TBs
Founded in 2001, Spring Mountain Capital (SMC) is a dynamic private investment management firm that focuses on investments in alternative assets. In July 2014, SMC embarked upon a project to migrate its legacy email records from HP/ Autonomy EAS to Microsoft Exchange.
SMC had been using EAS for around 2 years, initially implemented following urgent requests from users and a recommendation by outside consultants. In a fairly small team of staff, users felt that mailbox volume quotas were unfair and unnecessary and demanded a more flexible arrangement, which EAS could provide.

However, once it was apparent that EAS was becoming end-of-life, SMC began discussions with authors, HP/Autonomy, over what their next archiving options were. HP/Autonomy really only offered one supported option: migration to their cloud service. Unfortunately, for compliance reasons, SMC was not satisfied or comfortable with this proposal and decided to decommission the EAS archive, keeping legacy email records 'in-house' by migrating them back into Microsoft Exchange.
The Company was recommended to contact Transvault to discuss the newly proposed migration route. Transvault, in turn, referred SMC to certified partner, US-Amplify, after which the migration planning process occurred rapidly. What would normally involve a 2 week lead-time for starting a migration project was shortened to a matter of days, such was the pressing requirement at SMC to quickly and effectively decommission the incumbent EAS system. Joseph Whitmore, Principal Architect at USAmplify, was on site for a mere 2 days while the extraction took place.
Nestor Medina, Computer and Information Systems Manager at SMC, commented:
"Joseph installed the Transvault server on Monday, we started extraction from EAS on Monday evening, and by Wednesday everything was finished, including a fairly large Journal archive mailbox."
Medina continued:
"Our company compliance team were clearly unhappy having their hands tied by Autonomy over taking our email data to the cloud and decided to end the relationship. They were particularly keen that we should be able to migrate our Journal archive and requested that a full report was generated."
Erika Trenkle, General Manager at US-Amplify, said,

I'm delighted we were able to help SMC achieve such a fast and effective outcome. The extraction from EAS went extremely smoothly, with some notable performance figures. Using Transvault Migrator, we extracted around 700GB in approximately a day and a half at 45 messages per second. The great thing was that this performance came with zero failed messages. This was well-received by the compliance team and testament to the great work of our engineer and the technology we use for migrations."
Concluded Nestor:
"This was a great result both for me professionally and for SMC as a whole. Our migration was quick and straight-forward and we now have access to everything extracted from EAS. I was thoroughly impressed with the work of US-Amplify and Joseph Whitmore in particular and would have no hesitation in recommending this approach to others in similar situations."