Integro – Culling PST contents for eDiscovery
"After we found all of the customer PST files... we were able to determine that just a fraction of the customer's PSTs contained relevant data"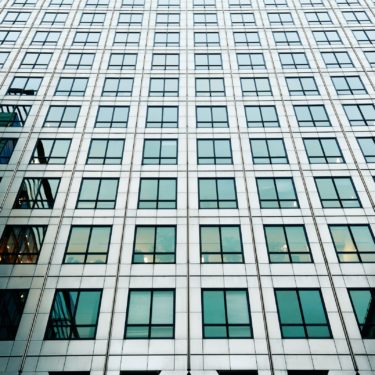 Integro culls PST contents for leading US consumer finance company.
Partner

Integro

Source

PST

Target

eDiscovery Export

Data Size

10,000 PSTs
In early 2013, industry recognised product and services company, Integro, was approached by a leading US consumer finance company to address its mounting PST problem.
Driven by a pressing legal requirement, the company had an urgent need to collect all PSTs across the network and migrate them to a centralised repository so they could perform eDiscovery on the contents.
At first glance, the company believed it had around 7,000 PST files to deal with. However, these were estimates and did not take into consideration all the duplicate files that existed as a consequence of backups. Furthermore, not all locations within the company's network had been properly scanned for PSTs.
Integro, using Transvault's PST management tool, Insight, actually discovered their client had almost 10,000 PSTs in total….
With this amount of data to be pulled back across its network for analysis, the company potentially faced what could be an extremely lengthy and disruptive investigation period.
Using Transvault Insight, Integro was able to start culling the data set before migration, thereby minimising what needed to be dealt with.
Transvault Insight has the unique ability to anaylse the actual contents of PST files, down to individual emails contained within. This gives organisations greater choice over how to deal with PSTs: manage in-place, migrate all, migrate only those that fit criteria or delete in-place.
According to Scott Hyman, Senior Consultant at Integro,
After we found all of the customer PST files, we started scanning the contents for all emails sent or received between March 2010 and October 2012. We were then able to collect the date relevant emails into a central location, making them available to our customer's eDiscovery application"
By using Insight, organisations can massively reduce the amount of data they need to pull across the network from PST files in order to meet business and legislative requirements.
Continued Hyman,
"In this case we were able to determine that just a fraction of the customer's PSTs contained relevant data and, by eliminating duplicates, we only needed to transfer around 850GB of data across the network. Without Insight's ability to scan within the PSTs, we would have needed to pull back 10 times the volume of email data, significantly increasing the data capture time and delaying eDiscovery. It goes without saying, by minimizing what needed to be moved, we also avoided an adverse performance hit on the customer's network."
A further challenge when tackling PST projects of this scope is that of locked files.
If a user has his/her PST file open in Outlook, access by other agents is blocked.
Transvault Insight is designed to be able to scan locked PST files and collect copies of emails without stopping end users from working.
According to Iain Genders, Insight product specialist at Transvault,
"This is a weight off the IT department's minds because they are not required to prepare users for the data collection process. It also eases the concern amongst legal teams, who will generally be focussed on making sure no salient data is missed during the PST project, an oversight that can lead to further legal expenses"
Integro is an award winning, industry recognised products and services firm specialising in Information Governance, Enterprise Content Management, and Content Security solutions. Since 1995, we've been delighting clients with technology solutions that support defensible disposal, minimise risk, reduce eDiscovery and storage costs, ensure compliance, govern email records, and enable auto-classification. We're proud to be named a Top ECM Consultant by research firm, Clutch, a "Cool Vendor" by analyst firm, Gartner, and a Worldwide Governance award-winner by IBM.
Our clients benefit from our own software and tools, our partners' software and hardware, and the services of the best consultants in the industry.  Our team's knowledge and value span both technical and business aspects of information management, and especially email management.
Read more about the power of PST Insight software or PST migrations in general.