Let's move together – More than just changing the 'sign in the shop window'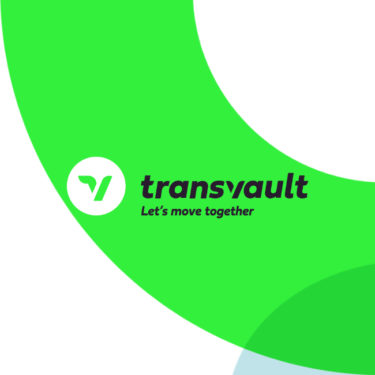 Welcome to the new Transvault!
When we took the decision to invest in our brand in late 2019, we knew it needed to be about far more than just changing the 'sign in the shop window'. That's why we took our time to strategically develop the brand proposition, speaking to our team, Partners and Clients to understand what Transvault meant to them. In writing this blog we spoke to so some of the team to hear their thoughts on the new brand and what they feel it means for our Partners.
As more and more businesses choose to move to the cloud, they need a trusted technology partner for their migration needs. This is where Transvault and our Partners really add value and we need to ensure our brand fully reflects this value. Our new brand strategy and proposition is about demonstrating to anyone considering a Cloud Office migration, that with Transvault, you're in the safest hands. Delivering a successful migration is more than just having good technology, you need the Transvault team, who are passionate about solving complex challenges and will work tirelessly and collaboratively to get the job done.
Our Partners are central to this, that's why we want our new proposition to help drive our Partner's migration businesses by demonstrating the value they can bring to their Clients through using Transvault. Following the launch of the new brand, we've spoken to the team to find out what it means to them and our Partners.
Expect strong collaboration – our relationships are as important as our projects
Our first port of call was the Channel team, who collaborate closely with our Partners to support their migration needs. James Moody, Transvault Channel Development Manager, has worked with our Partner community for many years, so it's great to hear how positive and confident James is in the new brand helping our Partners.
"The new brand helps us stand out from the crowd and the messaging enforces our credibility, capability and calibre. It moves us beyond simply saying we have the best product. Instead it highlights the fact that we have great people behind the product to ensure that we engage professionally and with integrity".
We asked James how he feels the new brand will help our Partners:
"I see the new brand as a critical way to make our Partners feel confident that they have backed the right horse and that they can take our solutions to their clients in the same light to help drive more migration business".
Helping our Partners deliver seamless migrations.
One area of the business that really demonstrates what our brand is all about is our Services team. We asked Joseph Whitmore, our Director of Global Services, about what the brand meant for his area of the business and the impact it will have on our Partners.
"The new brand for Services represents our quality, integrity, honesty and consistency. "
Quality – a representation of our commitment to our Partners and Clients that we seek the absolute best outcome with them at the start of any project
Integrity – simply put, if we say we will do it you can be sure it will be done
Honesty – to provide factual information to all of our Partners and clients with direction, using our many years of experience
Consistency – our program will feel 'familiar' the more projects our Partners do with us, they will know what to expect and the quality we deliver."
We're seeing more and more projects utilizing our Services team as our Partners see the benefit of using our migration experience to deliver projects for their Clients.
A suite of solutions to power your success
The final area of the business we spoke to, was our Product team. Having spoken to our Partners, it's clear the value they get from using our secure, robust and efficient products for their migrations. Oliver Price, Senior Technical Product Manager, is positive about the new brand identity as it provides a strong framework to further deliver market leading products to our Partners.
"Whether it's an existing product or new product developments, the brand allows us to build a congruent product strategy. It also underpins the ways in which we interact with our Partners to help further develop our migration portfolio".
As I hope you can see, we are really proud of our new brand. Yes, we've changed our brand identity to visually show our difference in the market, but our decision to rebrand was so much more than this. We're committed to working with our Partners to deliver efficient, compliant, user-focused migrations. Our new brand strategy and proposition demonstrates the principles of how we do business, playing an important role in demonstrating the Transvault difference and helping our Partners deliver successful migration outcomes for their Clients.