Team Transvault goes from strength to strength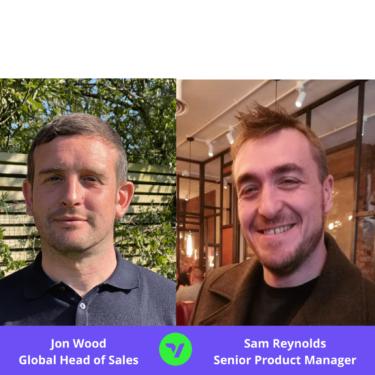 Strategic Key Hires in Sales and Product
Products & Sales Team Update
As we previously advised, Darwin Lee took over as CEO of Transvault in January 2022 and has been reinvigorating our direction and work to support our Partners' potential for additional ongoing revenue. The leadership team has been busy delivering on our strategy for growth, while continuing to support our Partners with opportunities, such as the high demand for SourceOne migrations where Transvault has the best pedigree and proven success.
To further enable our growth, we're pleased to welcome several new colleagues to the team. Time and again our Partners and clients tell us it's our people that make the difference, as part of our investment in the team, we're bolstering our Sales and Product Management functions to help lead a new chapter for Transvault.
In our sales team, we're pleased in introduce Jon Wood as Global Head of Sales. Jon has a wealth of experience in sales leadership, strategy, and channel management. Jon has also recently been joined by Jas Brar, Channel Account Manager. Together with James, Holly and Richard, Jon will be driving a renewed focus on supporting our Partners and their clients.
We have also welcomed Sam Reynolds, Senior Product Manager and Kate Coventry, Product Owner, to our product team. Sam and Kate come with vast software product management experience and will be focused on strengthening our product portfolio to ensure we continue to deliver the market leading products that our Partners and clients know and love from Transvault.
We welcome all our new colleagues to the team as we look to drive Transvault forward, by strategically investing in our people and products to take the business from strength to strength in 2022 and beyond.