Using Transvault for your Google migration will make moving your legacy email archives into Google's cloud or email archiving platform (Google Apps Vault) both efficient and comprehensive.
Our Google migrations are designed to migrate email content from myriad on-premise archive platforms directly into the Google cloud. Our solutions will carry out extensive analysis of your current legacy archive platform and provide you and us with the information required to perform a fully audited and selective migration into Google.
Start your Google migration – contact us today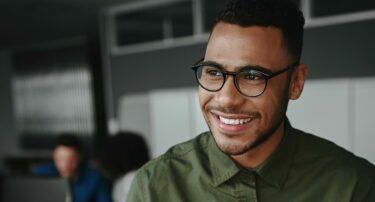 Transvault has pioneered the migration market space and has produced a benchmark whereby all migration companies are measured.
Transvault moves your email records from your existing archive target directly into Google via the Google API. This enables organizations to ingest large volumes of legacy archived data directly across the network into the Google platform with no need for interim PST files.  As a result of our one-step migrations, this ensures a vital chain-of-custody, along with a full audit trail for every item moved enabling you to meet compliance needs.
Transvault also focuses on delivering a seamless experience for the end users. Some of our capabilities include, mapping existing folders onto the equivalent 'labels' in Google. As well as migrating only the items for which a shortcut still exists within the user's mailbox.
Here are some archive platforms we can migrate to Google:
Start your Google migration today
What is Transvault Migrator for Google?

Transvault for Google is designed to migrate email content from myriad on-premise archive platforms directly into the Google cloud.  Examples of where Transvault can be used include:

Migrating all or selected user archives into corresponding Gmail accounts
Migrating email records into the Google Apps Vault service for long-term retention and eDiscovery

Transvault moves your email records in 1 step, directly from source to target via the Google API.

Using this approach, organizations are assured chain-of-custody.  It also eliminates the risks and overheads involved in manually-intensive, multi-hop migrations (e.g. using PST files).

You can use Transvault to perform selective migrations based on multiple criteria.  This intelligent approach means you take only the data you need and minimizes the time and cost of your migration.

Ensuring a seamless as possible experience for end users is also paramount, and Transvault includes advanced capabilities in this respect.  For example, you can migrate only the items for which a shortcut still exists in the user's mailbox.

Importantly, your move is fully audited to ensure peace of mind and to meet business governance and legislative needs.

What do migrated items look like?

Google does not maintain a folder hierarchy in the same way that, say, Microsoft Exchange does.  Instead, it provides a ' view' onto items based on Labels associated with those items.

To cope with this change, Transvault Migrator automatically detects the latest folder (and sub-folders) associated with the items in your source archive and creates the relevant Labels as it passes the item to the Google API.

Can Transvault help manage what we upload into Google?

Yes.  Prior to your migration Transvault helps analyze your existing archive usage – e.g. how much storage is being used, how many archive stores there are, the average mailbox size, total number of items,
age, etc. Transvault then lets you be selective in what you migrate and to where. Examples include:

Move only the data that users still have shortcuts to
Move just the last n years-worth of data,
Move data according to criteria including To, From, Subject, Folder, Attachment, Date etc

A migration is therefore a great opportunity to significantly reduce the quantity of email you retain.

You can also implement demonstrable and audited migration policies to underpin any legislative requirement you have with respect to email retention.