Transvault is the fastest, cleanest and simplest way to re-ingest your legacy Capax or Autonomy EAS archive for Notes and Exchange back into much-higher-capacity archiving solutions, removing the overheads associated with maintaining a separate archive.
Transvault was the first ever solution available for migrating emails out of Enterprise Archive Solution. As a result, we are considered the go-to solution for migrating EAS data. We've continued to deliver the most proven EAS migrations and can satisfy the most demanding technical, compliance and business needs.
Start your EAS migration – contact us today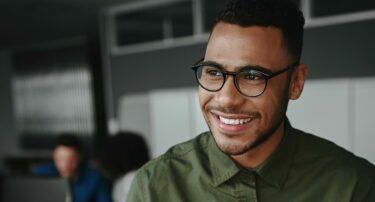 Transvault has pioneered the migration market space and has produced a benchmark whereby all migration companies are measured.
Migrating from Capax/HP Autonomy EAS
Enterprise Archive Solution (EAS) to Microsoft Office 365
Transvault can achieve unbeatable Microsoft Office 365 ingestion speeds using our state-of-the-art EAS connector. This enables us to deliver the fastest and most efficient data migrations from EAS platforms directly into Microsoft's cloud. Migration is direct from EAS to Microsoft Office 365, this means there's no interim stages or file formats that add time, complexity and risk to your move. 
Our one-step data transfers ensure optimum performance, as well as eliminating the risks and time involved in with a manual migration. There's also zero downtime for end-users as you make your move. TransVault also offers advanced selection criteria to determine what data gets migrated. This is another feature that minimizes migration times and enables you to defensibly omit data from your move. 
You can also direct emails to either primary Microsoft Office 365 mailboxes or In-Place Archives as required. 
As you migrate, legacy EAS shortcuts (stubs) are cleaned up and replaced with the original email held in EAS (with support for both Exchange and Notes format conversion). TransVault also synchronizes with the users' current mailbox view, ensuring migrated emails end up in the right Office 365 folders and that all the relevant users can still see the emails they had access to 'pre-migration'. 
You also get complete auditing and support for journal migration into the Microsoft Office 365 compliance model, enabling you to move sensitive data with confidence and use Office 365 as a one-stop-shop for retention management and eDiscovery. 
Enterprise Archive Solution (EAS) to Enterprise Vault
Transvault's direct connector into EAS was the first to be approved by Symantec (now Veritas) for its powerful capabilities to support Enterprise Vault migrations. This state-of-the-art connector utilizes performance optimization algorithms to deliver the fastest migration speeds available.
As a result of our end-to-end data transfer, our EAS migrations preserve a full chain-of-custody. This means each and every item migrated is fully audited, enabling you to meet business and compliance needs relating to secure email records retention.
Transvault supports migrations from the following EAS versions: 
Autonomy Consolidated Archive (ACA)

 

Autonomy Message Manager

 

Autonomy 

NearPoint

 (formerly Mimosa)

 

Autonomy ZANTAZ Digital Safe

 

Capax Enterprise Archive Solution
We also offer support for migrate your journal archives into Enterprise Vault. This ensures the vital metadata required for eDiscovery (i.e. Bcc'd and distribution list members) is preserved and fully discoverable.
As you migrate, our solution will automatically replace legacy EAS shortcuts (stubs) with EV shortcuts, with no need for users to log out of their mailbox during the migration process.  
We also support EAS migrations to other platforms: 
Migrating to HP Autonomy EAS
Transvault also supports EAS migrations from other archiving platforms: 
EAS Notes to EAS Exchange

Quest Archive Manager to EAS

 

Message Manager to EAS

 
Start your EAS migration today
Why use TransVault for our EAS Migration?

EAS was originally developed in Canada in the late 1990's by a company called Educom. After a few years this company was bought out by Zantaz which was later bought out by Autonomy, who is now owned by HP.

Throughout EAS' chequered history, Transvault has had a deep understanding of the EAS architecture and the different challenges introduced by different (and sometimes buggy) versions.

By working with Transvault software you can be assured of a seasoned solution and support capability that can help with issues such as:

Accessing items that have been orphaned and are not retrievable via the EAS API
Extracting archives from an EAS service that is non-operational
Working with an archive service that is heavily loaded
Support for both SQL and Oracle databases
Migration of either Notes or Exchange EAS archives
Support for EAS configurations that use email attachment single-instancing

Transvault also offers extremely high speed migrations, advanced shortcut handling and 100% chain of custody for compliance-led migrations.

EAS journal archives can also be moved to your preferred destination, with Transvault ensuring that all vital meta-data is protected and correctly aligned to your target system.  This includes the ability to support the new Office 365 compliance model.

How does TransVault connect to EAS?

Transvault connects to EAS through either an API or Direct Access connector.

The API works by querying the EAS IIS Server for the message and waiting for the G-Zip archive message (which is then migrated by Transvault to your preferred destination).

The direct connector is useful for accessing orphaned archived content.   It can also be faster than using the API as you are not required to wait for the EAS IIS Server. Instead, Transvault connects straight to the archive database, locate and transfer messages directly from the file stores.

What happens to shortcuts (stubs) when we migrate to Microsoft Office 365?

Transvault provides a comprehensive shortcut management service that ensures users have a seamless experience when they migrate.

When moving to Microsoft Office 365 (or Exchange), legacy EAS shortcuts are replaced (rehydrated) with the original item.  You can also set policies that determine whether items are moved into Primary mailboxes or In-place Archives.  For example, you could move items older than 2 years into archives, and keep everything 'younger' in the Primary mailbox.

Another key feature designed to ensure a great user experience is that Transvault synchronizes with the current status of users' shortcuts as they exist in their mailbox at the time of the migration.

For example, where users have re-foldered their shortcuts 'post-archiving', Transvault ensures the corresponding items end up in the right folders post-migration.

Similarly, where users have deleted their shortcuts, you can configure Transvault not to migrate the corresponding item, as this is confusing and causes concern for end users when deleted items reappear.

How quickly can we move our archives from EAS to Microsoft Office 365?

Migration speeds into Microsoft Office 365 from on-premises archives such as EAS have been measured in excess of 2TB a day.

As well as running multiple threads on a single server and across single mailboxes, multiple Transvault servers can be configured to operate in parallel and:

Extract from multiple mailboxes and multiple file stores at once from your EAS environment
Migrate to many Office 365 mailboxes simultaneously
Have multiple migration tasks operating in parallel on individual extra large mailboxes

The transfer of emails across the network and into Office 365 is achieved using Transvault CloudStream, which ensures the fastest, most efficient mechanisms are used to manage the movement of data into Microsoft's cloud.  This includes the use of traffic flow analysis techniques to ensure we always use the smartest ways to migrate data – minimizing network traffic and maximizing Office 365 ingestion rates.

Note, however, that achieving best performance is dependent on many factors such as:

Microsoft throttling policies
Whether you host migration services on-premises or in the cloud
Available network bandwidth
Loading on the legacy email archive
The speed of the storage subsystem on which the legacy archive sits
The scheduling of other project elements such the commissioning of the target environment.

Your chosen archive migration partner can establish a proof of concept (POC) to establish likely throughput rates in your specific environment.

How is data moved between EAS and EV?

EAS archives are moved in one step, directly into EnterpriSe Vault.

There's no need for interim disk space or need to convert into interim formats (such as PST or EML files) during migration.  This saves both cost and time.  It also preserves chain-of-custody as your data is moved.

Transvault moves data into your EV environment using a connector which uses the approved Enterprise Vault API.  In fact Transvault was the first migration solution to be approved under the Symantec Technology Enabled Program (STEP).  This ensures 100% reliability for your move.

What happens to old EAS shortcuts (stubs) when we migrate to EV?

Transvault provides a comprehensive shortcut management service that ensures users have a seamless experience when they migrate.

EAS shortcuts (aka stubs) are converted into EV shortcuts 'on the fly'.

This activity can take place whilst users are online – there's no need for any downtime or for users to logout.

Another key feature designed to ensure a great user experience is that Transvault synchronizes with the current status of users' shortcuts as they exist in their mailbox at the time of the migration.

For example, where users have re-foldered their shortcuts 'post-archiving', Transvault ensures the corresponding items end up in the right folders post-migration.

Similarly, where users have deleted their shortcuts, you can configure Transvault not to migrate the corresponding item, as this is confusing and causes concern for end users when deleted items reappear.

Can we migrate EAS archived journals into EV archives?

Yes.  You can move EAS journal archives into EV journal archives.  To do this Transvault reconstructs EAS journals into the format required by EV.

It also offers many other capabilities that will ease your move, including the ability to split journals (and other large mailboxes) into a number of separately handled virtual mailboxes of a user-defined size.  This allows multiple processing threads to be applied to the migration of a single journal mailbox, significantly speeding up the migration task.

You also get full chain-of-custody and detailed audit tracks as your data is moved, enabling you to satisfy the most demanding compliance needs.

How fast can we migrate EAS archives into EV and Exchange?

Migration speeds into EV & Exchange from archives such as EAS have been measured in excess of 2TB a day.

As well as running multiple threads on a single server and across single mailboxes, multiple Transvault servers can be configured to operate in parallel and:

Extract from multiple mailboxes and multiple vaults at once from your EAS environment
Migrate to many EV/Exchange or archive mailboxes simultaneously
Process large archive mailboxes (such as journal and Public Folder archives) with multiple tasks

Note, however, that achieving best performance is dependent on many factors such as:

Available network bandwidth
Loading on the legacy email archive
The speed of the storage subsystem on which the legacy archive sits
How busy your EV/Exchange servers are