Transvault Celebrates More Partner Success at Americas Partner Conference 2018 – Southfork Ranch, Dallas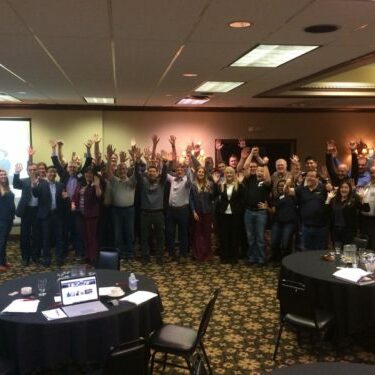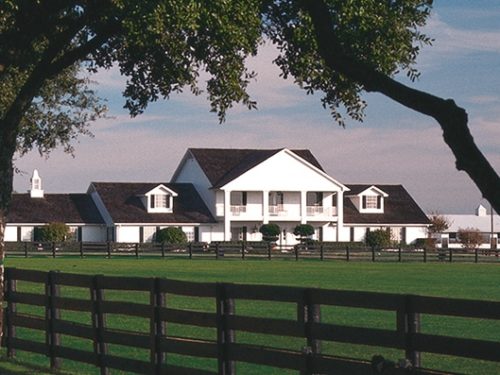 Ewing Mansion – Southfork Ranch
This week, for two glorious days, Team Transvault had the exquisite pleasure of hosting some 50 Partner contacts at our Americas Partner Conference in the gorgeous home of hit 80s TV-show, Dallas, Southfork Ranch, outside of Plano, TX.
Expert archive migrators and professional services teams descended on the stunning 200 acre site, which includes the world-famous Ewing Mansion, to celebrate our many shared successes and talk in detail about our ever-changing industry and how we can continue to serve customers in harnessing the power of legacy data as they go through radical digital transformations.
No fewer than 17 Team Transvault members took great pleasure in meeting and greeting so many of the folks we work closely with on a day-to-day basis.
The feedback we gleaned was invaluable and we send our profound thanks to all of you who opened-up, shared, constructively criticized and sang Transvault's praises. This will not be the last time we're all in a room together and the Transvault Marketing Team look forward to scouting the next special venue to invite you to (stay tuned later this year!).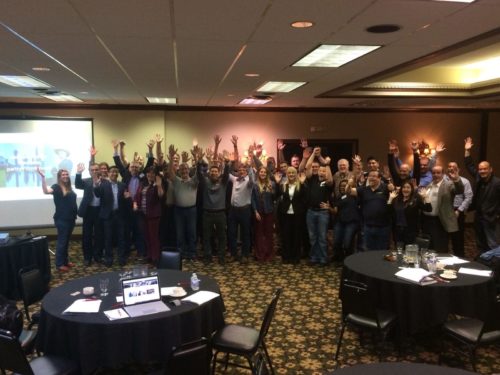 Transvault Partners celebrate joint success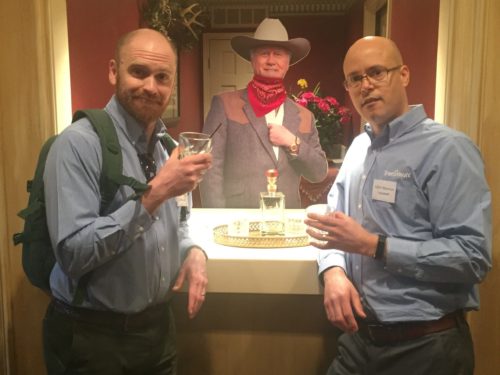 Channel Manager, Toby (left) and Product Manager, Adam share a well-earned drink with Larry Hagman
You might also enjoy some of the photos from later in the week, where we played silly team building games…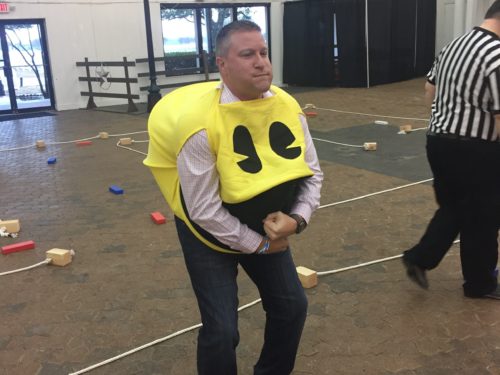 Director of Services, Joseph Whitmore, embodies the true spirit of Pac-Man during a fun team-building game To all our Partners, based in the Americas, or elsewhere around the globe, you are Transvault's lifeblood and we all love working with you. Work closely with us and share in Transvault's exceptional solutions range's ability to grow your services business and win new customers. We look forward to seeing you all throughout the remainder of 2018 and at another exciting Partner Conference next year!
Best wishes and regards,
Team Transvault