Office 365 Import Service Announced by Microsoft
Microsoft Drive Shipping Service
As you may have seen in recent announcements, Transvault is one of the first migration vendors to be signed-up by Microsoft to work with its new Drive Shipping Service.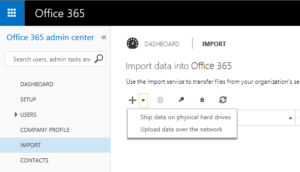 Making email archive migration easier with the Office 365 import service
Microsoft declares war on Symantec Enterprise Vault
If an end-to-end migration is not viable, transfer via encrypted files on SATA drives is a great alternative, but the process will need to be closely managed to ensure chain-of-custody and a seamless experience for end users.
For more information speak to Transvault for top tips on how to ensure users' data ends up in the right places.