Delivering Cloud Analytics On-Premises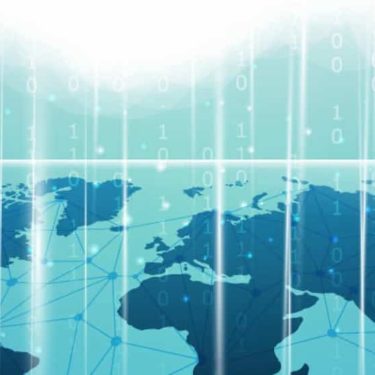 Have you ever wished that you could get the value of Office 365 and other Microsoft cloud services for your on-premises users?
Office 365 migrations don't happen overnight – especially in larger organizations. This can be frustrating when there's great innovation in Office 365, such as solutions like Microsoft Workplace Analytics, that aren't available for on-premises users. Workplace Analytics provides "powerful insights from everyday work in Office 365".
Transvault WpA-Sync lets enterprises running Microsoft Exchange and Office 365 in 'hybrid' mode use Workplace Analytics to see collaboration patterns across their entire workforce. Developed in collaboration with Microsoft, Transvault WpA-Sync capitalizes on market-leading email migration software to help organizations get holistic insights into the way people work, not just insights into users already in Microsoft Office 365.
What about data governance?
When migrating any data, even if you're not technically concerned about issues such as chain-of-custody, security and integrity checks, you can bet your bottom dollar that someone along the line, will be concerned. Compliance is a large and growing consideration when handling data, especially if it contains personal information.
If there's any element of doubt that a data move may have been incomplete, or that there was an opportunity for tampering 'mid-flight', a shadow of doubt could be cast over the validity of the data post-migration.
Customers using Transvault WpA-Sync to present a complete and tailored set of data to Microsoft Workplace Analytics can rest assured that Transvault has built the solution to meet the most stringent legislation relating to the handling and protection of sensitive data records, including compliance with the EU General Data Protection Regulation (GDPR).
Transvault's WpA-Sync provides exceptional quality and security:
·         Data synchronized into Workplace Analytics is moved in one-step as an end-to-end transaction. This means there are no interim stages, no temporary writing to disk and no intermediate file formats. There's also no need for human intervention which eliminates potential errors and the opportunity for interception or unauthorized access.
·         Full chain-of-custody is available. Encryption and audit reports give proof that all due diligence in processing potentially sensitive personal data has been carried out.
·         Tight control over the redaction and filtering of what gets moved into Workplace Analytics gives assurance that only the relevant data is being processed.
So, you can now leverage the value of a new Microsoft cloud service, Microsoft Workplace Analytics, for your on-premises users as well as those already in Office 365 – courtesy of Transvault WpA-Sync.