Unipartner and Transvault Join Forces to Offer Email Archive Migrations to the Cloud
Leading Archive Migration ISV and IT Services Company Announce New Partnership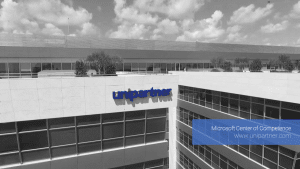 Clevedon, UK – (February 23, 2017) – Transvault, the leading developer of email archive migration solutions, today announced a new partnering relationship with Unipartner, an information technology services company born out of Unisys in 2015.
Established and lead by five ex-Unisys commercial and services directors, Unipartner are ideally placed to assist enterprises with myriad issues relating to the full Microsoft stack. Including email archive migrations within its capabilities made perfect sense for this EMEA Microsoft Centre of Competence, breaking down key barriers to Cloud adoption by providing a completely holistic approach. With as many as 11 Microsoft competencies, 9 of them Gold, it's easy to see why this technically proficient organization is the go-to provider for many public sector, financial and commercial institutions across Europe.
With its first archive migration project already underway, comprising a move from Veritas (Symantec) Enterprise Vault to Microsoft Office 365, Unipartner chief executive office, Fernando Reino da Costa, commented; "We're delighted to partner with such an experienced ISV as Transvault. Its feature-rich product suite for migrating email archives gives us the ability to further assist both existing and new customers as they migrate to the Cloud. We see this as one of the final pieces in the puzzle and look forward to huge success in partnership with Transvault."
Unipartner is a key enterprise Microsoft Partner with a strong and unique alignment, a wide certified expert base and a recognized experience in managing large and complex projects.  Liam Kelly, general manager of developer experience at Microsoft, said, "We are thrilled to have our partners come together to support moving their customers to the Microsoft Cloud. Microsoft Azure and Office 365 gives businesses a centralized and secure one-stop-shop for all their data needs and partnerships such as Unipartner and Transvault utilise each company's core strengths to ensure customers migrate with confidence." 
The joint sales pipeline for these two companies to undertake extensive projects across Europe is growing continuously and confidence is high that the relationship will deliver net new revenues for both businesses for many years to come. Look out for the first Transvault/Unipartner case-study and for more joint communications and marketing activities planned for 2017.
About Unipartner (www.unipartner.com)
Unipartner IT Services is an information technology services company that works with government organizations, financial institutions and commercial enterprises to solve their most demanding IT and business challenges.
Established and lead by five ex-Unisys commercial and services directors, and with a team of more than 130 consultants, Unipartner is a leading IT consulting player and a Unisys Service Partner, offering digital transformation consulting, application services, cloud and infrastructure services, cybersecurity and managed and outsourcing services.
Transvault Media Contact:
Liam Neate – liam.neate@transvault.com
Unipartner Media Contact:
João Raposo
Email. : corporate.comms@unipartner.com
Tel.  +351 210 171 610