Transvault Secures Channelnomics Innovation Awards 2016 Shortlist in Two Categories
Leading Archive Migration ISV Amongst the List of Technology Leaders for Its Vendor Innovation and Channel Transformation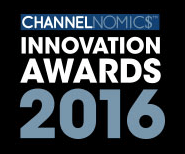 CLEVEDON, UK – Transvault, the leading developer of email archive migration solutions, has been shortlisted as a finalist in Incisive Media's Channelnomics Innovation Awards 2016. Named in two of their most renowned categories, "Vendor Innovation" and "Channel Transformation", Transvault has already set itself apart from the overwhelming number of applicants for this year's awards, due to be presented in New York on December 8th.
Commented Marcella Mazzucca, chief marketing officer for Transvault, "We're thrilled to have been shortlisted in not one, but two meaningful categories by Channelnomics, and even more so to be noted amongst such prestigious company. Acknowledgements such as this further validate our aggressive push this year to enrich the partnership experience for our channel partners, both through innovation and a transformative commercial program. We've always been one hundred percent focused on the channel, selling no software direct, and recognition such as this only strengthens our commitment to empowering our partners with the best and most innovative migration solutions possible!"
For Vendor Innovation, Transvault's award submission was based on its solution for migrating email journal archives to Microsoft Office 365, the Transvault Compliance TimeMachine. This technology is uniquely able to migrate virtually any 3rd-party journal archive to Microsoft's Cloud in a manner that maintains email compliance and ongoing eDiscovery requirements. An email journal archive contains mission-critical business records, often cited for defense during litigation proceedings. Transvault is the go-to vendor when it comes to migrating this data to next-generation archiving solutions.
For Channel Transformation, Transvault's award submission is based on its recent channel growth and new approaches to on-boarding and marketing initiatives. Having grown its partner ecosystem by approximately twenty percent since 2015, Transvault now has an epic global network of professional services experts to call upon to deliver exceptional email archive migration projects using its unrivalled technology. Traditional migration specialists and CSPs alike rely on Transvault's solutions as they look to unlock the full benefits of Cloud-based email and archiving infrastructure for their enterprise customers.
Transvault Media Contact:
Liam Neate – liam.neate@transvault.com